Published on
July 17, 2014
Category
News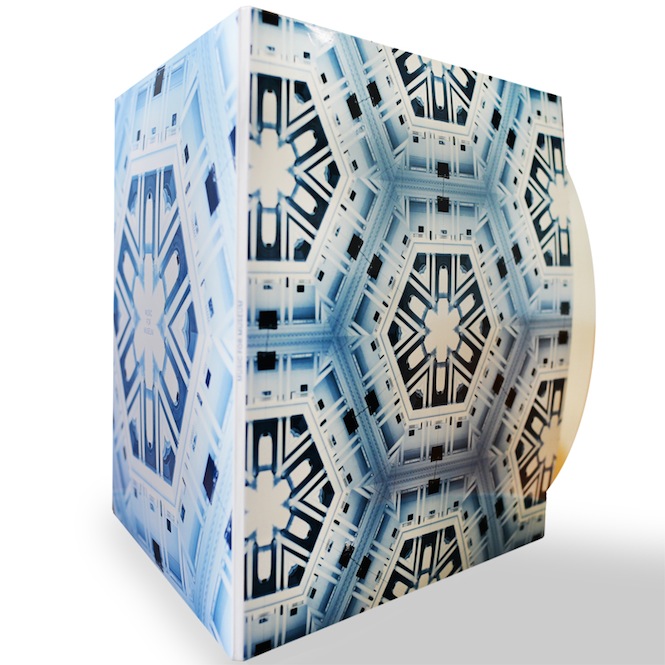 French electronic music icons AIR have released a stunning new set of ambient and experimental soundscapes.
Composed to be played specifically at the Open Museum exhibition in Lille's Palais de Beaux Arts, AIR's first new release in two years landed at our office last night. Complete with full gloss gatefold cover, double clear heavyweight vinyl, artwork from the exhibition across two stunning inner sleeves and a giant fold-out poster featuring the cover artwork and extensive information about the show, there was no way we could keep it to ourselves for very long.
The first soundscapes to be commissioned for performance in a museum, Music For Museum will be played from eight loudspeakers suspended from the glass roof in the atrium at the very heart of the museum, immersing visitors in a three-dimensional musical experience – using the software SPACES developed at the INA-GRM by Emmanuel Favreau – in which the music slows down, speeds up and responds to the characteristics of the space.
Only released on vinyl and limited to just 1000 copies worldwide, this future rarity was inspired by four contemporary artists featured in the museum – Linda Bujoli, Mathias Kiss, Xavier Veilhan and Yi Zhou and is available to order now from The Vinyl Factory online shop.
You can find out more about the exhibition here.
Scroll down to check out the photos below to help make up your mind.
---