Published on
November 15, 2016
Category
News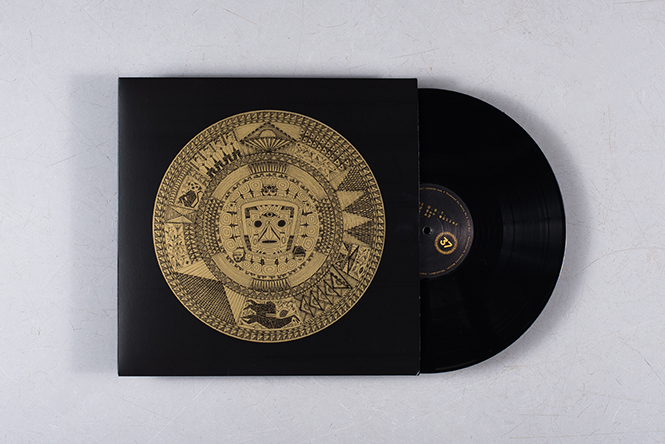 500 copies only.
Henry Wu and Tito Wun teamed up for a collaborative release on Tartelet late last month. Recorded over seven days in the former Kraftwerk studio Electro Müller, the six tracks are billed as "so rich with flavor and North African ambience that you can taste the dry spice-filled air of the souq on your tongue."
The limited edition of 500 copies with hand-drawn gold on black artwork by Guapo Sapo sold out within a flash but we managed to snag the very last copy for a photo shoot. Stay tuned via Twitter (@thevinylfactory) for the chance to win this no repress collector's item.
Just this month, Henry Wu and Yussef Dayes released their debut album as Yussef Kamaal on Brownswood. Read the duo's tribute to Herbie Hancock's Headhunters, a record that inspired their sound.