Published on
November 20, 2015
Category
News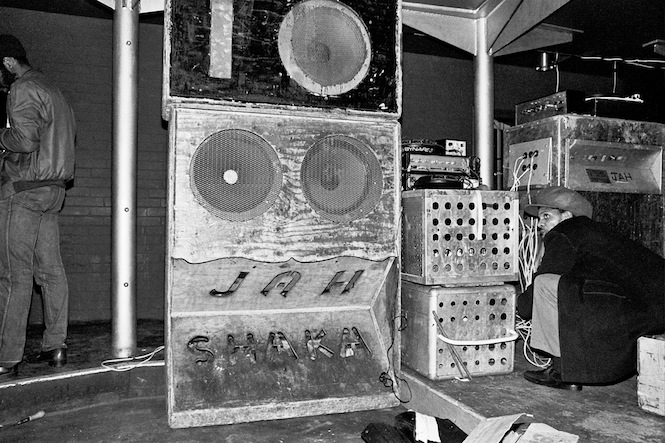 The capital's reggae heritage explored through images, archive film and memorabilia.
London's rich reggae sound system culture is to be revisited as part of a new exhibition at The Tabernacle in Notting Hill in January 2016. Hosted in the centre of Carnival territory (explored in our complete story of record shop culture in Notting Hill), the exhibition will put images and archive film alongside a custom built vintage-style Heritage sound system designed by Paul Axis, which has toured with the exhibition at previous shows in Birmingham and Bristol.
The three city tour, which ends in London, was conceived by Mandeep Samra following the success of her 2013 exhibition on sound system culture in Huddersfield.
Although Jamaican communities in the UK's regional cities were instrumental in building a legacy of sound systems, nowhere outside Kingston has the culture been as prevalent as in London, where systems like Jah Shaka's pushed things forwards, working with King Tubby and influencing the likes of post-punk icons Public Image Ltd.
The exhibition will end with a live event on 30th January at the Ibex Venue in Stockwell, with Sir Coxsone International, South London's I Spy sound system and UK dub legend Dennis Bovell.
Sound System culture: London runs from 5th – 17th January 2016. Click here for more info and check out a selection of images from the show below.
Cover photo: Jah Shaka, Albany Empire, Deptford, London 1984 – Photo: Stephen Mosco