Published on
April 16, 2013
Category
News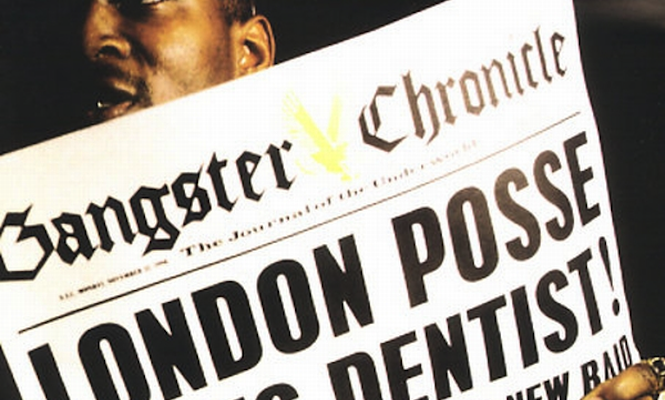 UK label Tru Thoughts have released a mini documentary on the rise of old skool hip hop crew London Posse to celebrate the reissue of the group's game-changing 1990 album Gangster Chronicle.
In the grand scheme of UK hip hop history, albums don't come more seminal than Posse-of-two Rodney P and Bionic MC's Gangster Chronicle.
Shedding the affected American accents that Bionic claims was "keeping English people back", Rodney P and Bionic MC were not afraid to rap in their cockney and yardie accents over beats as much indebted to West Indian dub culture as American hip hop. The record influenced a generation of UK rappers to stay local and do the same, with the recent Roots Manuva meets DJ Wrongtom record as good a testament to that legacy as any.
Originally released in 1990, Gangster Chronicle is finally getting the reissue treatment from Tru Thoughts who have repackaged the album as Gangster Chronicles: The Definitive Collection and augmented it with a series of previously unheard tracks and brand new remixes. Ahead of its June release, Tru Thoughts are also offering up the first single "Mad Money" with new remixes that include a turn for Wrongtom himself.
Featuring some priceless archive footage from the ever-hip BBC news team – hearing a TV presenter ask "and you do rapping?" never gets old – the mini documentary that Tru Thoughts have made to promote the release isn't half bad either.