Published on
September 22, 2015
Category
News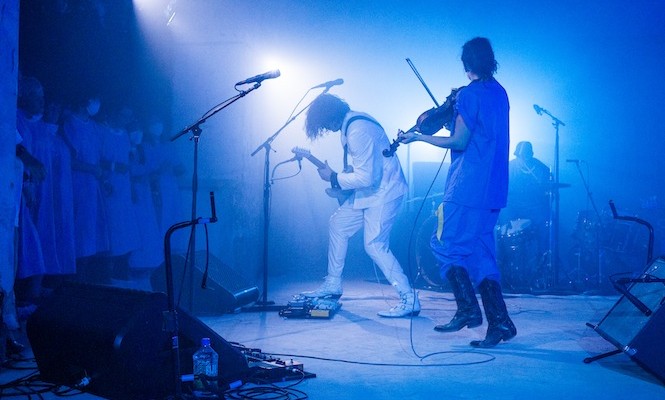 LPs sold at gigs in the UK will soon count towards the Official Albums Chart, under a new initiative launching this Autumn.
A new system called Lightning Live will allow venue-based record sales to be chart-returned for the first time.
As Music Week reports, the move means that the Official Albums Chart will reflect the widest range of formats and outlets in its history in the year that it celebrates its 60th birthday.
Official Charts Company chief operating officer Omar Maskatiya said: "The launch of Lightning Live follows approaches from both independent and major labels, who are increasingly using live events as a route to get their products to fans and new audiences.
"We strive constantly to ensure that the Official Charts reflects and responds to consumer behaviour and this move, following just a few months after the integration of streams, further underlines this strategy."
The new platform has been tested at concerts over the past six months. The system is secured by a password-protected web interface that enables live retailers to submit sales data which is then checked by Official Charts and cross-referenced by nominated research partner Millward Brown.
The company says that dodgy sales figures which fall outside expected parameters will not be included in the Official Chart survey. [via Music Week]
Read next: Why Tesco selling vinyl is a good thing