Published on
October 10, 2018
Category
News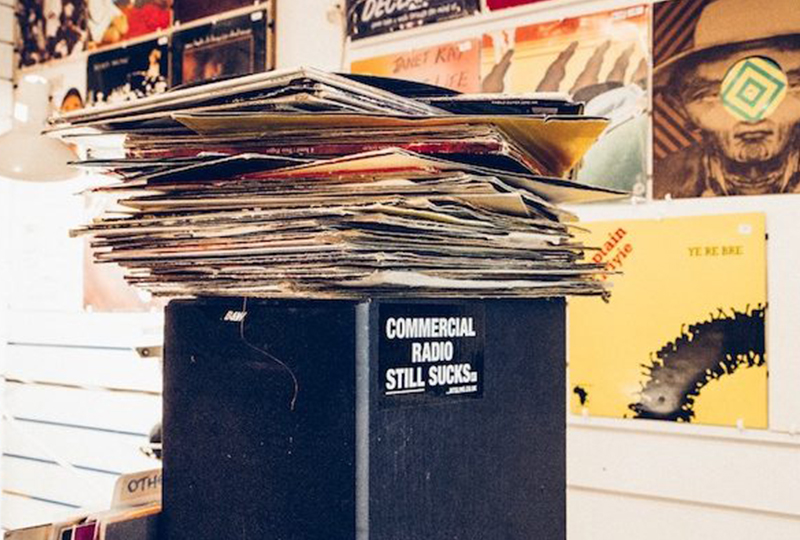 Two hours of music we've been loving over the past four weeks.
VF's Anton Spice and Gabriela Helfet returned to Soho Radio this week for the latest instalment of our monthly show, playing a selection of new releases, reissues and interesting records that have made waves in the office as of late.
In the first hour, Anton kicked off with Neneh Cherry's Four Tet-produced single 'Shot Gun Shack', Makaya McCraven funking on International Anthem, a Penelope Trappes soundscape from her album on Houndstooth, and Róisín Murphy's shooping 'Jacuzzi Rollercoaster' on her latest Maurice Fulton-produced 12″ for The Vinyl Factory.
For the second half, Gabriela started with Carmel's ethereal tune 'Georgia' on Lobster Theremin, before the mysterious 'Who Gets the Cows?' on Do!! You!!! Records, Melodies International's seminal Trio Ternura Brazilian boogie reissue, a new one off Bruce's debut LP on Hessle Audio, Pangaea's 2009 classic 'Memories' and more.
Listen in and check out the track list below. (NB: Helfet bears a striking resemblance to Anton Spice.)
Tracklist
1. Neneh Cheery – 'Shot Gun Shack' (Smalltown Supersound)
2. Makaya McCraven – 'Young Genius' (International Anthem)
3. Bacao Rhythm & Steel Band – 'Xxplosive' (Big Crown)
4. Pete Beardsworth – 'To the Place' (Running Circle)
5. Lonnie Holley – 'There Was Always Water' (Jagjaguwar)
6. LAVASCAR – 'Infinite' (The Vinyl Factory)
7. Penelope Trappes – 'Connector' (Houndstooth)
8. Digital Caresse – 'Deshaies' (BeauMonde)
9. Francis Harris – 'Minor Forms' (Scissor & Thread)
10. Roisin Murphy – 'Jacuzzi Rollercoaster' (The Vinyl Factory)
11. Phenomenal Handclap Band – 'Judge Not' (Ray Mang remix) (Toy Tonics)
12. Umit Aksu Orchestrasi – 'Bermuda' (Zel Zele)
13. Black Flower – 'Artifacts' (Sdban Ultra)
14. Carmel – 'Georgia' – Georgia – (Lobster Theremin)
15. Dog & Fox – 'Who Gets The Cows?' – DOYOU001 (Do!! You!!)
16. Trio Ternura – 'A Gira' – 'A Gira' (Melodies International)
17. Christopher Cross – 'Ride Like The Wind – Christopher Cross
18. Cece Rogers – 'Someday' – Cece Rogers
19. Jovonn – 'Pianos of Gold' – Goldtones EP
20. Bruce – 'Elo' – Sonder Somatic (Hessle Audio)
22. Pangaea – 'Memories' – (Self Released)
23. Elsa Hewitt – 'Given' – Future Bubblers 2.0 (Brownswood)
24. Fatima – 'Westside' – And Yet It's All Love (Eglo)
25. Tirzah – 'Do You Know' – Devotion (Domino)