Published on
August 19, 2014
Category
News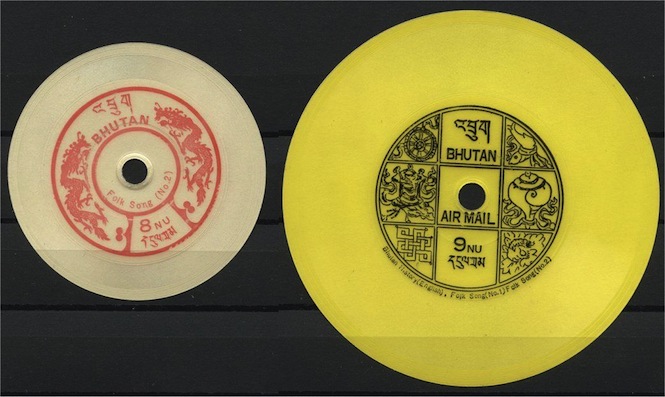 You might have seen vinyl postcards, but did you know they used to make playable stamps too?
The Buddhist Kingdom of Bhutan might be one of the very last places you'd expect to find the world's "first talking stamps", or what are, in other words, probably the world's smallest vinyl records that can still be played with a stylus.
Not unlike the vinyl postcards – a kitsch novelty particularly popular in Austria in decades past – the postage stamps are made of plastic and embossed with a melody, or in these examples below, a haunting rendition of the Bhutanese national anthem and a potted history of the country as read in an American accent.
As Dangerous Minds have pointed out, the stamps are seriously collectible, going for upwards of $495 on eBay. The prices are perhaps not surprising, given the fanaticism of both tribes on the stamp and vinyl collector crossover market.
You can listen to the stamps via WMFU and check out some more, frankly wonderful pictures of the stamps in action below. [via Dangerous Minds]