Published on
October 14, 2014
Category
News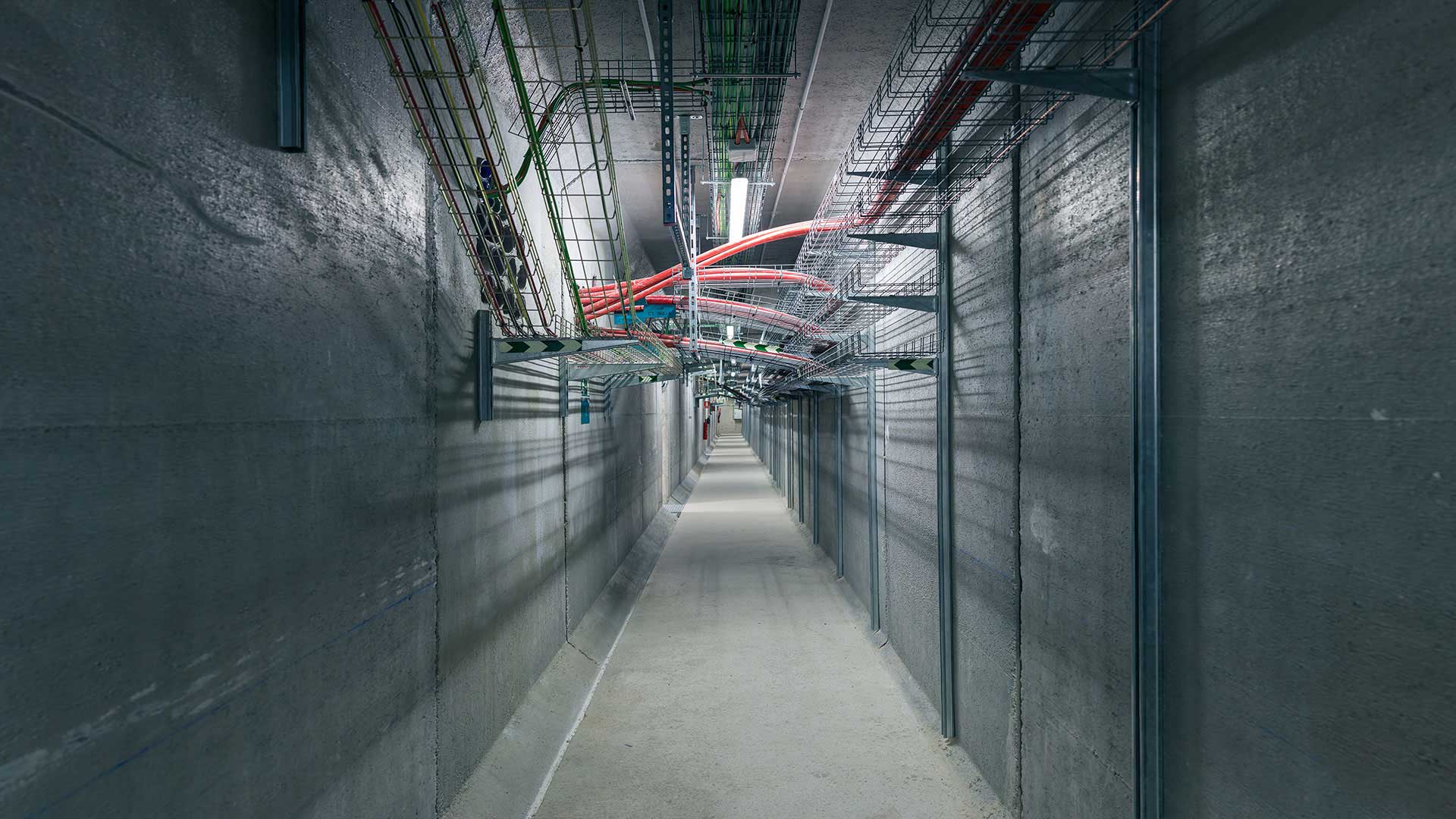 Did you know that the internet has a physical infrastructure? Now you can check out the hidden architecture of the internet and hear what it sounds like. And click HERE for more Machine Music Week content.
Produced by Timo Arnall, Internet Machine is a six-minute, multi-screen film about the 'invisible' infrastructure of the internet and its sounds. Shot inside the Telefonica 's data centers in in Alcalá, Spain, the film reveals the hidden materiality of our data, unmasking some of the machines that keep the internet running.  The film is currently being shown as part of the Big Bang Data exhibition at the Barcelona Contemporary Culture Center, where it runs across three screens, two of which are angled outward to surround the viewer.
Watch the trailer below to hear the sounds made by the hidden machines of the internet.
The film dispels the myth of 'the cloud' by revealing the energy and noise associated with powering, cooling and maintaining the internet machine. The wide-angle, slow moving camera takes the viewer on a hypnotic journey through buzzing cabinets, whirring white noise machines and deafeningly noisy server rooms.
Have a look through these incredible photos of Internet Machine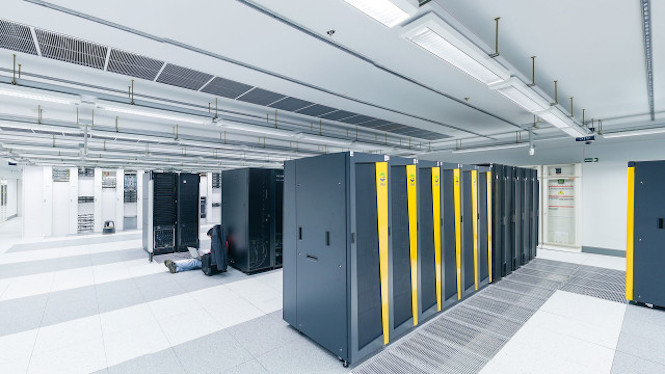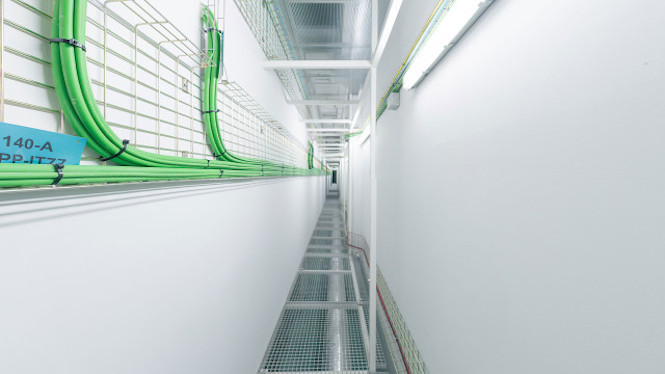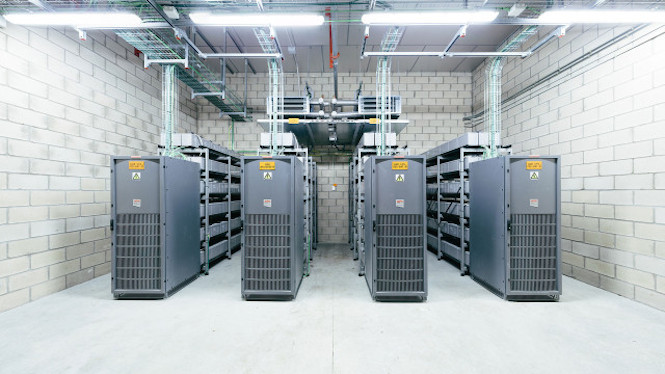 (via Timo Arnall)
Internet Machine is showing at the Big Bang Data exhibition, Barcelona Contemporary Culture Center in Spain, until October 26th
More from Machine Music Week:
Watch our short film on the first ever computer music compilation Cybernetic Serendipity Music
Listen to a Conrad Shawcross podcast on music and machines for his dancing robot installation The Ada Project
It's a woman's world: Ada's top 10 techno records
The pioneering women of electronic music – An interactive timeline
Computer World: Why Cybernetic Serendipity Music is the most important and neglected compilation in electronic music
The synth that made the music: 10 artists whose sound was defined by the EMS VCS3