Published on
November 25, 2015
Category
News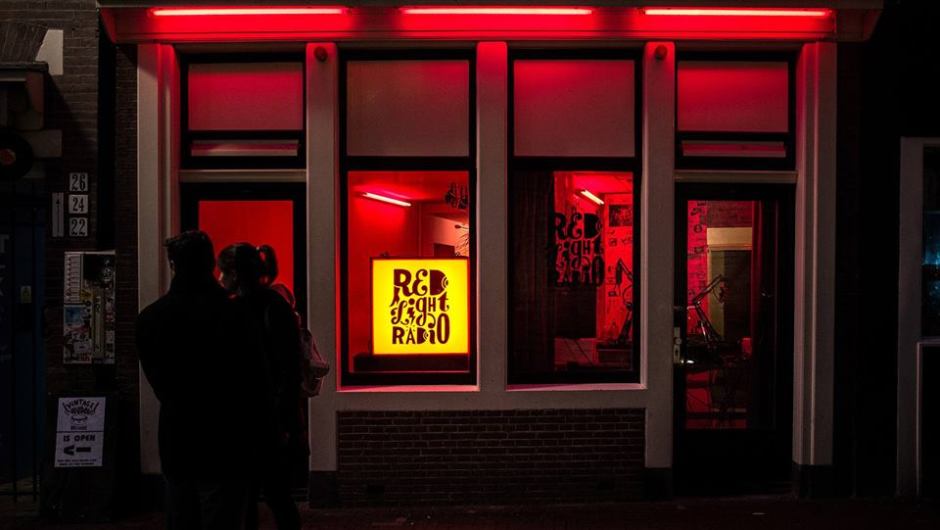 VF on Amsterdam's Red Light Radio.
This weekend The Vinyl Factory went to Utrecht to check out the world's biggest record fair, and then to Amsterdam to explore its burgeoning record store culture – look out for our forthcoming guide to digging in the Dutch capital.
While we were there, we stopped by Red Light Radio – Amsterdam's answer to NTS – to record a show. Located in a former brothel in the heart of the Red Light District, the station shares a building with Amsterdam's premier record shops Red Light Records and Vintage Voudou.
Have a listen below and scroll down for the complete tracklist:
Tracklist
1. Tullio De Piscopo – Stop Bajon
2. Sandra De Sá – Olhos Coloridos
3. Alech – Dalton
4. Sabu Martinez – Hotel Alyssa-Sousse, Tunisia
5. Mary Afi Usuah – Mma Ama Mbo
6. Analog Players Society – Coule'Ba
7. Pharaohs – Ahumbo
8. Galarude – Cero (Harvey Remix)
9. Man Friday – Love Honey, Love Heartache (Larry Levan's Original Unreleased Garage Demo Mix)
10. Shina Williams & His African Percussionists ‎– Agboju Logun
11. Francky Vincent – Switch On the Light
12. Coke Escovedo – I Wouldn't Change A Thing
13. Yellow Magic Orchestra – Computer Game
14. Killing Joke – Brilliant
15. Sound Voyage – Golden Garuda
16. Azymuth – May I Have This Dance
17. Dubkasm – Crowned In Dub
18. The Soul Syndicate Stop The War (Version)