Published on
May 4, 2017
Category
News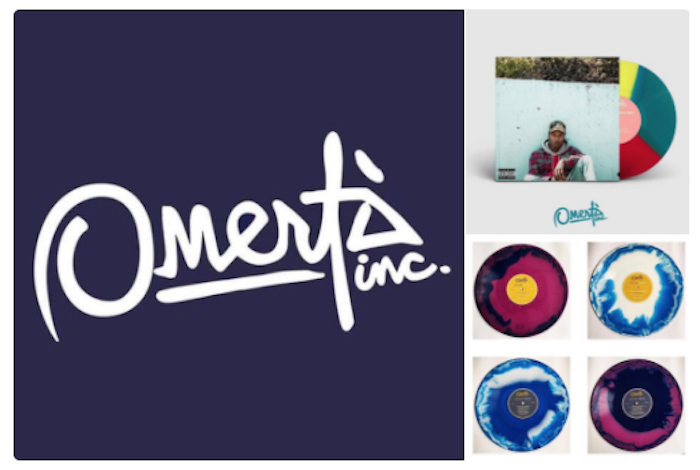 An hour-long hip-hop mixtape from the newest kids on the block.
If you've been paying attention in the last few months, you'll have see the odd slab of vibrantly multi-coloured wax doing the rounds, promising to connect hip-hop mixtapes with their original format, vinyl.
Step forward London-based label Omertà Inc., run by friends Sam and James, who've taken their twin experiences in the music industry to bring overlooked classics and important new mixtapes to vinyl for the first time.
Having chalked off the likes of Future, G Perico, Cousin Stizz and more on the roster and with a special Zaytoven show coming up, the pair have dropped an hour of pure fire for VF's Soho Radio show, which you can listen to below.
Before that though, we cycle through some of the best new music out or forthcoming on vinyl, which this month has a real jazz lean, from Kamasi Washington and Floating Points, to newcomers Yazz Ahmed and Vels Trio.
---
Tracklist:
Kamasi Washington – The Truth (Young Turks)
Yazz Ahmed – Jamil Jamal (Naim)
Vels Trio – Godzilla (Total Refreshment Centre)
Gaby Hernandez – Lo Mas Dulce (Analog Burners)
Davey Kehoe – Storm Desmond (Wah Wah Wino)
Moon Duo – Lost In Light (Sacred Bones)
Floating Points – Silurian Blue (Pluto)
Brigid Mae Power – I Don't Know How To Do This Naturally (Oscarson)
Kendrick Lamar – Pride (Interscope)
LAPS – Who Me? (MIC)
Omertà Inc. guest mix
Playboi Carti – Location
Cousin Stizz – Headlock
Sahbabii – Pull Up with Tee
Grizzly – How Many
Swae Lee – Yacht Master
Kodak Black – Candy Paint
Travis Scott – Pick Up Phone
Dram – Gilligan
Jimmy Wopo – No Heart
Omb Peezy – Lay Down
Peewee – Master Peewee
Gucci Mane – Sir Brix-a-lot
Future – That's A Check
Metro Boomin – Some More
Germ – Yung Minor Threat
Hoodrich Pablo Juan – 2 Bitches
G Perico – All Blue
Thouxanbandcapsules – Wish The Worst
21 Savage – Ocean Drive