Published on
January 15, 2014
Category
News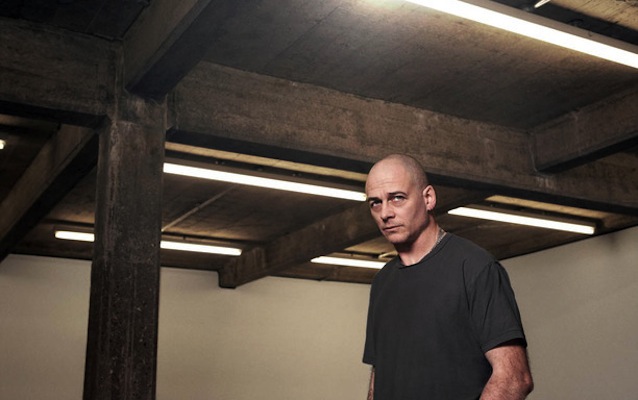 Chapman heads to Moscow to join Red Bull Music Academy's synthesizer symposium.
Taking place over three nights at the start of December 2013, RBMA hosted an exciting series of lectures, films and live performances in the Russian capital bringing together pioneering developers of the synthesizer with the international electronic artists who have benefitted and been influenced by their knowledge.
Featuring talks from "Russian-English renaissance man Dr. Peter Zinovieff, Moscow's media-artist VTOL, the inventor of the legendary Polyvox synth, Vladimir Kuzmin, interdisciplinary artist and curator Andrey Smirnov and one of the leading performing musicians on the theremin, Lidia Kavina", the the erudite events were followed by live music from the likes of Detroit techno progenitor Derrick May and Norwegian cosmic disco man Lindstrøm, as well as 'local' electronic duo Love Cult, whose new EP was included in our 10 best vinyl releases list this week.
Joining them for the after party was our man Dinos Chapman, the controversial visual artist who last year staked his claim as one of the most exciting and challenging techno producers of 2013. Releasing his debut LP Luftbobler, an Actress remix single and new EP LUV2H8 featuring Trevor Jackson, Dinos also engaged in a busy touring schedule that saw him take his bespoke audio/visual show to Sonar, ATP and Club2Club as he ticked off Europe's most important electronic music festivals.
Now, RBMA have made his set at Synth Lab available to listen to online, 30 minutes of music which seems to decay and atrophy, from mesmerising ambience into a paranoid techno mutation that swarms with faint airs and parasitic creatures spawned from the most disturbing of nocturnal imaginings. If ever there was a set to confirm Chapman's inspiration as "insomnia, horror movies, and boredom", this is it.
Click HERE to listen in full and here to find out more about Synth Lab.