Published on
June 9, 2015
Category
News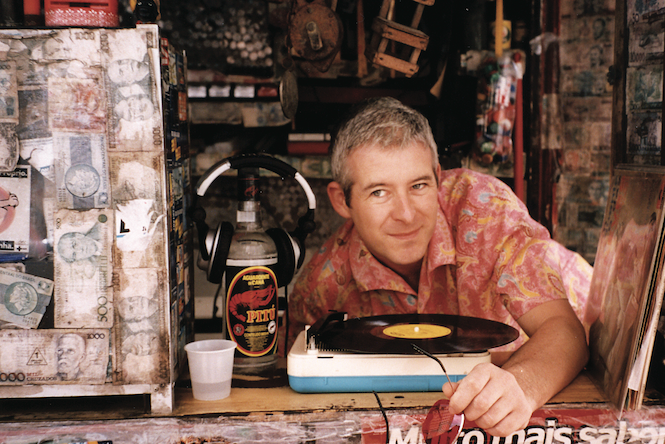 Rare records aren't always good records, unless they're selected by DJ Cliffy.
When Cliffy goes deep you know you have to listen up. Clocking in at just over twenty minutes, this new 7″-only mix is one hell of a concentrated hit, like taking a double shot of undiluted grenadine in the midday sun on the banks of the Copacabana. The fruit of two years spent digging in the tropical heat of Brazil – in his words "from garages to flea markets, warehouses to favelas" – the music ranges from the afro-infused grooves of Vera de Ogum to obscure bossa jazz tracks like Roberrto Morel, showcasing the endless wealth of sound and style to emerge from Brazil in the last half century.
Listen to the mix, exclusively available on The Vinyl Factory, below:
Long-time Strut records compiler and the man behind London parties Batmacumba and Future World Funk, which lends its name to his compilation series that has sold over 100,000 copies, Cliffy will bring his box of Brazilian 7″s to the beaches of Bodrum and Sunsplash Festival later this month, where he'll be joining fellow diggers Gilles Peterson, Lefto and Sadar Bahar on the line-up.
In the mean time, Cliffy's also kindly provided us with a track list to the mix, which you can peruse (and slap straight onto your wantlist) below.
Vera De Ogum – 'Lamento De Todos Orixas'
Zeze Gonzaga – 'Cafune (78 rpm)'
Caetano Veloso – 'Samba de Cabeca'
Os Atuais – 'Seca Pimenteira'
Jota Domingos – 'Samba Bidu'
Agepe – 'Kirie'
Jane & Herondy – 'Em Terra De Cego'
Barbosa – 'Seara De Oxala'
Candeia – 'Alcantava'
Roberto Morel – 'Pingo d'Agua'
Sunsplash Festival takes place on Aspat Beach in Bodrum between 21st and 28th June. Click here for more info.