Published on
March 2, 2018
Category
News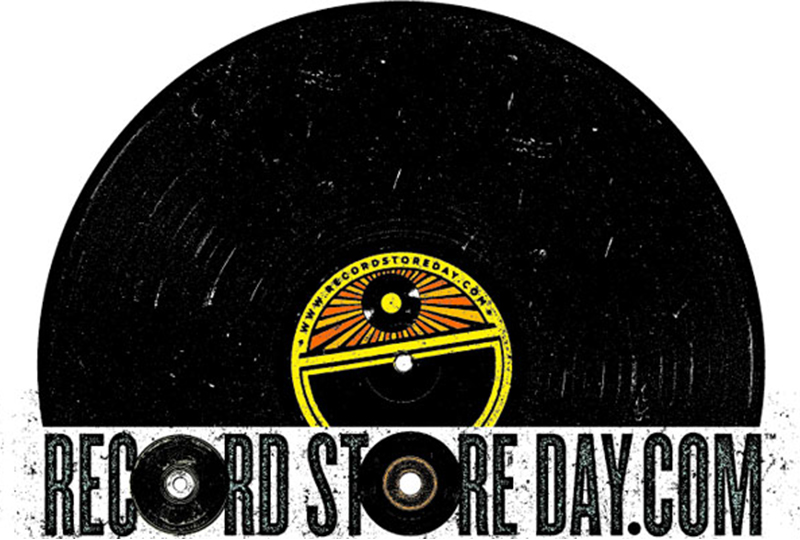 Wantlists at the ready?
Though the official rundown of this year's Record Store Day exclusives has yet to be announced, industrious Reddit users have begun compiling a preemptive list of expected releases, reports Exclaim.
The incomplete list contains North American exclusives, presumably from one distributor, omitting many major labels and European releases.
Five of these releases have been confirmed: the David Bowie records, Led Zeppelin 7″, and a Call Me By Your Name 10″.
Record Store Day 2018's official list will be announced on 6th March. Check out the tentative releases below.
Rumoured Record Store Day 2018 exclusives:
Updated 5th March.
Via reddit (2nd March):
Abruptum – Evil Genius (silver/black marble vinyl) LP
Alternative TV – Dark Places 12″ EP
Anti Cimex – Anti Cimex (140g/grey vinyl) LP
Anti Cimex – Victims of a Bomb Raid: 1982-1984 (140g/clear vinyl) LP
Anti Cimex – Absolute – Country of Sweden (140g/red vinyl) LP
Anti Cimex – Scandinavian Jawbreaker (140g/white vinyl) LP
At The Gates – Gardens of Grief (white vinyl) 10″
Attitude Adjustment – American Paranoia & More LP+DVD
B-52's – Rock N' Rockets, Live (yellow vinyl) LP
Baldry, Long John & the Hoochie Coochie Men – Filthy McNasty EP 7″
Bass Communion – Bass Communion (2LP/remastered by Steven Wilson) LP
Beach Boys – In Paris With Andy Williams 7″
Beck, Gordon Trio – Gyroscope LP
Beck, Jeff Group – Radio Sessions 1967 LP
Blabbermouth – Deep State 7″
Blue Oyster Cult – On Your Feet Or On Your Knees (blue vinyl) LP
Booze & Glory – London Skinhead Crew (180g/Diecut-Red-Vinyl) 12″ EP
Bowie, David – Welcome to the Blackout (Live London '78) LP
Bowie, David – "Let's Dance" 12″ EP
Bowie, David – Bowie Now LP
Boys – The Boys (coloured vinyl) LP
Buffalo Springfield – Live At Monterey 1967 7″
Burdon, Eric & Animals – Nights In San Francisco LP
Byrds – Milestones LP
Christian Death – Live Whisky a Go Go, 10/31/81 (colour vinyl) LP
Coach Pop – I Like Taylor Swift 7″
Crim – Sense Excuses (Colour vinyl) 7″
Curved Air – Air Conditioning (picture disc) CD
Czarface – Man's Worst Enemy (7″ + comic book) 7″
Dio – Sacred Heart (2LP/transparent red vinyl) LP
Djavan – A Voz, O Violão, A Música de Djavan (180g) LP
Duran Duran – Thanksgiving Live (grey vinyl) LP
Easybeats – Lovin' Machine EP 7″
Eddie & The Hot Rods – Teenage Depression (clear vinyl) LP
Eddie & The Hot Rods – Doing Anything They Wanna Do (2LP/red vinyl) LP
ESG – Come Away With ESG LP
Fame, Georgie – Rhythm And Blues And Jazz LP
Fickle Pickle – Sinful Skinful (180g+ bonus EP) LP
Five Day Week Straw People – self-titled (180g) LP
Foster, Josephine – A Wolf In Sheep's Clothing LP
Fuzztones – Braindrops (LP+7″) LP
Giant Sand – Provisions (white vinyl) LP
Girls Names – Primitive Desire (green vinyl) LP
Goat – Double Date Score (colour vinyl) 10″
Groundhogs – Scratching the Surface LP
Hallyday, Johnny/Elvis Presley – Johnny reprend Elvis (red vinyl) LP
Hawkwind – Levitation (3LP-blue vinyl) LP
Hayseed Dixie – It Happened So Grassed (2LP) live in Scotland LP
Head, Jowe – Pincer Movement LP
Hendrix, Jimi Experience – Hamburg '67 7″
Howard, Rowland S. & The Devastations – Autoluminescent 7″
Insane Clown Posse – The Amazing Jeckel Brothers (red vinyl/variant covers) LP
Jansch, Bert – L.A. Turnaround (+ CD with bonus tracks) LP
Jansch, Bert – Santa Barbara Honeymoon (+ CD with bonus tracks) LP
Jansch, Bert – A Rare Conundrum (+ CD with bonus tracks) LP
Jonson, Marc – Years (LP+7Inch) LP
L7 – Fast And Frightening (2LP) LP
Led Zeppelin – "Rock And Roll (Sunset Sound Mix)" / "Friends (Olympic Studios Mix)" 7″
Lemonheads – Favourite Spanish Dishes EP 12″ EP
Lovely Eggs – This Is Eggland (Egg Edition) LP
Lulu Blind – Dread (2LP/colored vinyl) LP
Lyrics Born – Later That Day (2LP) LP
Machito – Machito. From Montuno to Cubop (2LP) LP
Manfred Mann – The Albums '64-'67 (4LP+DVD) LP
Manfred Mann – Alive LP
Mao Morta – s/t (2LP/colored vinyl) LP
Marduk – Dark Endless (red vinyl) LP
Maytones – Only Your Picture (180g+bonus EP) LP
Merciless – Unbound (lime green vinyl) LP
Merciless – s/t (orange/black marble vinyl) LP
Merciless – Treasures Within (orange vinyl) LP
Merzbow/Gustafsson/Pandi/Moore – Cuts Up Cuts Out (Merzbow/Mats Gustafsson/Thurston Moore) LP
Morrison, Van – Midnight Special (2LP/blue vinyl) / The Bang Records Sessions LP
Move – In Europe '66-'67 LP
N.S.U. – Turn On, Or Turn Me Down (180g) LP
Ocean – Rhyacian (picture disc) 12″ EP
Old Firm Casuals – Wartime Rock 'N' Roll (Black vinyl/Silkscreen b-side) 12″ EP
Old Firm Casuals – Wartime Rock 'N' Roll (Colour vinyl/Silkscreen b-side) 12″ EP
Old Firm Casuals – s/t (180g/Clear vinyl/B-side silkscreen) 12″ EP
Page, Jimmy – Playin' Up a Storm (orange vinyl) LP
Pere Ubu – Terminal Tower LP
Pictish Trail – Future Echoes (2LP) LP
Pop, Iggy – Live at The Ritz, NYC 1986 (red vinyl) LP
Presley, Elvis – Girls Girls Girls (red vinyl) LP
Presley, Elvis – Loving You (yellow vinyl) LP
Presley, Elvis – RCA Studio 1 – The New York Sessions (180g) LP
Pretty Things – Live In Europe 1966-67 7″
Rainbow – Rockpalast 1995 – Black Masquerade Vol.1 (2LP/clear vinyl) LP
Rainbow – Rockpalast 1995 – Black Masquerade Vol.2 (clear vinyl) LP
Residents – The W***** B*** Album LP
Sherman, Bim – Lightning And Thunder (Mungo's mix) 10″
Simone, Nina – Best Of (LP+CD/orange vinyl) LP
Six By Seven – 4 (2LP) LP
Slapshot – Sudden Death Overtime (Ltd/Red vinyl) LP
Sonic's Rendezvous Band – Live '78 LP
Spacemen 3 – Taking Drugs To Make Music..(2LP) LP
Spiritualized – Fucked Up Inisde (colour vinyl) LP
Stars And Stripes – Shaved For Battle LP
Stewart, Jamie – An Aggressive, Chain-smoking Alcoholic (Xiu Xiu) LP
Stewart, Rod – And Some of His Early Faces (2LP/140g/white vinyl) LP
Strapping Young Lad – Heavy As A Really Heavy Thing (2LP/180g/Gatefold/Color LP) LP
Sudden, Nikki – Last Bandits (2LP) LP
Sufjan Stevens – Call Me by Your Name 10″
Superchunk – What A Time To Be Alive (acoustic) 7″
Superjoint Ritual – Use Once and Destroy (2LP/transparent green vinyl) LP
Superjoint Ritual – A Lethal Dose of American Hatred (transparent green vinyl) LP
Tangerine Dream – Zeit (2LP/orange vinyl) LP
Tangerine Dream – Miracle Mile (soundtrack/colour vinyl) LP
Television Personalities – Privilege LP
Television Personalities – Closer To God (2LP/coloured vinyl) LP
Troggs – Wild On the Radio LP
Ulrika Spacek – Suggestive Listening EP 12″ EP
V/A – Mighty Instrumentals R&B Style 1963 LP
V/A – Colour Climaxx – history of adult film soundtracks LP
V/A – Last Shop Standing (gatefold 7″ includes documentary download) 7″
V/A – Soho Scene '60 – Jazz Goes Mod LP
V/A – Soho Scene '66 – Jazz Goes Mod LP
V/A – Tamla Motown – Live in Europe 1965 LP
V/A – Texas Soul '67 LP
V/A – New Orleans Soul 1967 LP
V/A – New York Soul '67 LP
V/A – A Fist Full O' Hits LP
V/A – Soul, R&B & Garage from Rampart Records 1963-71 (10x7in) 7″
Vaselines – Dum Dum (clear vinyl) LP
Velvet Hands – Party's Over (blue vinyl/autographed) LP
Wall – Personal Troubles & Public Issues (blue vinyl) LP
Watson, Johnny "Guitar" – Giant (blue vinyl) LP
White Hills/Gnod – Aquarian Downer LP
Who – Ready Steady Who 4 7″
Who – Live at the Isle of Wight Vol.1 (2LP/white vinyl) LP
Who – Live at the Isle of Wight Vol.2 (white vinyl) LP
Wire – Nine Sevens (9×7″ box – 1977-1980) 7″
Wrangler – Three Memes 12 "EP
Youngs, Richard – Endless Futures (coloured vinyl) LP
Zoot Money's Big Roll Band – All Night Worker (with George Melly) 7"
---
Via Steve Hoffman forum, 5th March:
Adam Sandler – They're All Gonna Laugh At You! (Explicit)(2LP)(RSD 2018 Exclusive)
Air – Sexy Boy (12″ Picture Disc Vinyl)(RSD 2018 Exclusive)
Anywhere – Anywhere II (Color Vinyl) (RSD 2018 Exclusive)
Baby Huey – The Baby Huey Story: The Living Legend (2LP 180 Gram Vinyl)(RSD 2018 Exclusive)
Balmorhea – Chime / Shone (RSD 2018 Exclusive)
Blue Oyster Cult – Blue Öyster Cult: Rarities Vol. 2 (Limited 2-LP Blue Vinyl Edition, (RSD 2018 Exclusive)
Bunk Johnson – Rare & Unissued Masters: Volume One (1943-1945) (RSD 2018 Exclusive)
Car Seat Headrest – Twin Fantasy (Mirror To Mirror) (RSD 2018 Exclusive)
Celtic Frost – Tragic Serenades
Cheech & Chong – Up In Smoke (40th Anniversary Edition)(7″ Green Vinyl Single)(RSD 2018 Exclusive)
Chris Bell – I Am The Cosmos / You And Your Sister (45 RPM) (RSD 2018 Exclusive)
Dave Van Ronk – Live at Sir George Williams University (RSD 2018 Exclusive)
Descendents – Who We Are (RSD 2018 Exclusive)
Disturbed – The Lost Children (Explicit)(2LP)(RSD 2018 Exclusive)
DJ Spooky – Presents Phantom Dancehall Phantom Dancehall (RSD 2018 Exclusive)
Dr. Dre – Dre Day (RSD 2018 Exclusive)
Duke Reid's All Stars & Roland Alphonso – Judge Sympathy c/w Never to Be Mine (O Sole Mio) (RSD 2018 Exclusive)
Duran Duran – Duran Duran Budokan (Live) (Vinyl)(RSD 2018 Exclusive)
Eek-A-Mouse – Ganja Smuggling (RSD 2018 Exclusive)
Eric Clapton – Rush (Music from the Motion Picture Soundtrack)(Vinyl)(RSD 2018 Exclusive)
Eric Clapton – Complete Clapton (4LP w/Bonus 7″ Single)(RSD 2018 Exclusive)
Europe – Walk The Earth (RSD 2018 Exclusive)
Fleet Foxes – Crack-Up (Choral Version) / In The Morning (Live In Switzerland)(7″ Vinyl Single) (RSD 2018 Exclusive)
Fleetwood Mac – Tango In The Night Alternate (180 Gram Vinyl)(RSD 2018 Exclusive)
Gary Clark Jr. and Junkie XL – Come Together (Vinyl Picture Disc w/Comic Book & Poster) (RSD 2018 Exclusive)
Get Ready, Do Rock Steady: The 7″ Vinyl Box Set (RSD 2018 Exclusive)
Grateful Dead – Fillmore West, San Francisco, CA 2/27/69 (4LP 180 Gram Vinyl)(RSD 2018 Exclusive)
Hawkwind – Dark Matter (The Alternative Liberty / U.A. Years 1970 – 1974)(2LP)(RSD 2018 Exclusive)
Jason Isbell & The 400 Unit Live From Twist & Shout 11.16.07 (RSD 2018 Exclusive)
Jesus Jones Zeroes And Ones – 25th Anniversary (RSD 2018 Exclusive)
Jethro Tull – Moths (10″ Vinyl)(RSD 2018 Exclusive)
John Fogerty – Centerfield (12″ Picture Disc, (RSD 2018 Exclusive)
John Wesley – Harding Greatest Other People's Hits (RSD 2018 Exclusive)
Kevin Morby & Waxahatchee – Farewell Transmission b/w The Dark Don't Hide It (RSD 2018 Exclusive)
Kreator – Behind the Mirror (RSD 2018 Exclusive)
Lalo Schiffrin – Enter The Dragon (Original Motion Picture Soundtrack)(Picture Disc Vinyl)(RSD 2018 Exclusive)
Led Zeppelin – Rock and Roll / Friends (7″ Yellow Vinyl Single)(RSD 2018 Exclusive)
Lil Uzi Vert – Luv is Rage (Explicit)(Yellow Vinyl)(RSD 2018 Exclusive)
Lil Uzi Vert – The Perfect LUV Tape (Explicit)(Purple Vinyl)(RSD 2018 Exclusive)
Linda Perhacs – I'm A Harmony (2LP) (RSD 2018 Exclusive)
Linkin Park – One More Light Live (Explicit)(2LP Color Vinyl)(RSD 2018 Exclusive)
Lou Reed – Animal Serenade (3LP)(RSD 2018 Exclusive)
Mac DeMarco – Old Dog Demos (RSD 2018 Exclusive)
Mac DeMarco and Shamir – Beat Happening Covers (RSD 2018 Exclusive)
Madonna – You Can Dance (Mix 2)(Vinyl)(RSD 2018 Exclusive)
Madonna – Madonna (Picture Disc Vinyl)(RSD 2018 Exclusive)
Marty Stuart and His Fabulous Superlatives – Way Out West – Desert Suite (Trip One) (RSD 2018 Exclusive)
Mastodon ≠ Emperor of Sand (Vinyl Picture Disc)(RSD 2018 Exclusive)
Miles Davis – RUBBERBAND (12″ Vinyl Single)(RSD 2018 Exclusive)
Morbid Angel – Kingdoms Disdained (RSD 2018 Exclusive)
Motörhead – Heroes (RSD 2018 Exclusive)
Neil Young – Tonight's The Night Live At The Roxy 1973 (2LP Vinyl w/ Collectible Photo Reprint)(RSD 2018 Exclusive)
Notorious B.I.G. – Juicy (12" Clear / Black Marble Swirl Vinyl Single)(RSD 2018 Exclusive)
Ornette Coleman – An Evening with Ornette Coleman, Part 2 (RSD 2018 Exclusive)
Parquet Courts – Mardi Gras Beads (RSD 2018 Exclusive)
Phish – Billy Breathes Vinyl (RSD 2018 Exclusive)
Powell – Peralta The Search For Animal Chin Soundtrack (RSD 2018 Exclusive)
Prince – 1999 (Vinyl)(RSD 2018 Exclusive)
Quicksand – Triptych Continuum (RSD 2018 Exclusive)
Ramones – Sundragon Sessions (Vinyl)(RSD 2018 Exclusive)
Redd Kross – Third Eye (RSD 2018 Exclusive)
Richard Lloyd – Lodestones (RSD 2018 Exclusive)
Ron Gallo – Really Nice Guys (RSD 2018 Exclusive)
Saxon – Princess of the Night (RSD 2018 Exclusive)
Sleigh Bells – Kid Kruschev (RSD 2018 Exclusive)
Sock-Tight – Second Wind (RSD 2018 Exclusive)
Stef Chura – Degrees b/w Sour Honey (RSD 2018 Exclusive)
Stone Sour Hydrograd Acoustic Sessions (Solid Silver Vinyl w/Digital Download)(RSD 2018 Exclusive)
Sugar Ray Fly – 20th Anniversary (RSD 2018 Exclusive)
Sun Ra – Standards (RSD 2018 Exclusive)
Superchunk – "What A Time To Be Alive (Acoustic)" b/w "Erasure (Acoustic)" (RSD 2018 Exclusive)
The Beau Brummels – Bradley's Barn (2LP 180 Gram Color Vinyl)(RSD 2018 Exclusive)
The Casket – Lottery Anthology: 3 LP Box Set (RSD 2018 Exclusive)
The Cure – Mixed Up (2LP)(RSD 2018 Exclusive)
The Cure – Torn Down (2LP)(RSD 2018 Exclusive)
The Distillers and The Regrettes – Dismantle Me (7″ Vinyl Single) (RSD 2018 Exclusive)
The Doors – Live At The Matrix: Let's Feed Ice Cream To The Rats, San Francisco, CA – March 7 & 10, 1967 (180 Gram Vinyl)(RSD 2018 Exclusive)
The Dream Syndicate How We Found Ourselves…Everywhere! (RSD 2018 Exclusive)
The Flaming Lips – Pouring Beer in Your Ear/Yum Yum and Dragon (7″ Colored Vinyl Single) (RSD 2018 Exclusive)
The Lurkers – Fulham Fallout (RSD 2018 Exclusive)
The National – Boxer Live in Brussels (RSD 2018 Exclusive)
The Rascals – The Rascals: The Complete Singles A's & B's (Limited Edition 4-LP Multicolor Vinyl Set, (RSD 2018 Exclusive)
The Smithereens – The Smithereens Play Tommy (RSD 2018 Exclusive)
The Stooges – The Stooges (The Detroit Edition)(2LP)(RSD 2018 Exclusive)
The Streets – Remixes & B-Sides (2LP)(RSD 2018 Exclusive)
The Submarines – Honeysuckle Weeks (RSD 2018 Exclusive)
The Vapors – Turning Japanese (RSD 2018 Exclusive)
Thomas Andrew Doyle – Incineration Ceremony (RSD 2018 Exclusive)
Tim Armstrong A Poet's Life (White Vinyl) (RSD 2018 Exclusive)
Tom Waits – Bastards (180 Gram, Grey Vinyl) (RSD 2018 Exclusive)
Tom Waits – Bawlers (180 Gram, Translucent Blue Vinyl) (RSD 2018 Exclusive)
Tom Waits – Brawlers (180 Gram, Translucent Red Vinyl) (RSD 2018 Exclusive)
Twin Peaks – Twin Peaks (Music from the Limited Event Series)(2LP Picture Disc)(RSD 2018 Exclusive)
Twin Peaks – Twin Peaks (Limited Event Series Soundtrack) [Score](2LP Picture Disc)(RSD 2018 Exclusive)
Uriah Heep – Look At Yourself
Van Morrison – The Alternate Moondance (180 Gram Vinyl)(RSD 2018 Exclusive)
Various Artists – The Other Side of Sun (Part 2): Sun Records Curated by Record Store Day, Volume 5 (RSD 2018 Exclusive)
Various Artists – Right On Now! The Sounds of Northern Soul (RSD 2018 Exclusive)
Voivod – Too Scared to Scream (RSD 2018 Exclusive)
Whitesnake – 1987 (30th Anniversary Edition)(12″ Vinyl Picture Disc)(RSD 2018 Exclusive)
Wilco – Live At The Troubadour 11/12/96 (2LP 180 Gram Vinyl)(RSD 2018 Exclusive)
Wu-Tang – The Saga Instrumental EP (RSD 2018 Exclusive)
Yes – Tormato (12″ Vinyl Picture Disc)(RSD 2018 Exclusive)
Yung Wu – Shore Leave (RSD 2018 Exclusive)