Published on
December 18, 2015
Category
News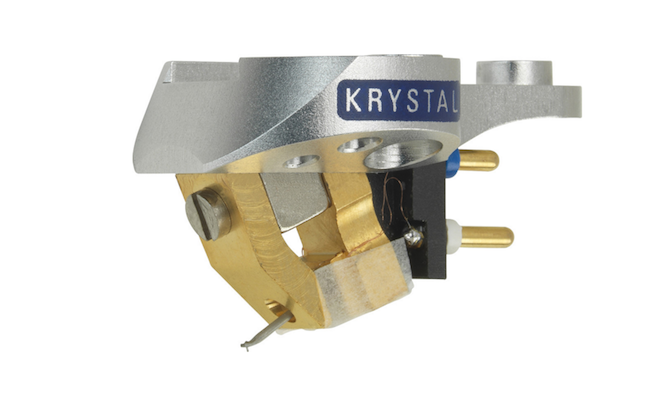 The Krystal moving coil cartridge will "capture minute changes in the record groove".
After two years in development, hi-end audio manufacturer Linn have teased the newest addition to their peerless range of turntable cartridges. Using the principles of their leading moving coil cartridge, the Kandid, the Krystal model has been adapted to be among the company's most responsive, accurate cartridges yet.
Reacting more quickly to changes in the groove, the Krystal uses a nude design diamond stylus to minimise cartridge inertia. In plain English that basically means the cartridge is agile enough to capture even the most minute changes in the groove allowing you to hear "every musical detail", enhancing your vinyl listening experience no end.
As Linn point out, every component of the cartridge has been optimised for precision playback:
"It also uses the triple-point mounting system for a solid connection to the tonearm headshell, while the aircraft grade 7075 aluminium chassis provides a lightweight, stiff and stable platform for the generator. Even the adhesive used on Krystal was painstakingly selected to provide the most rigid bond possible to avoid any dampening effects."
Who wouldn't want a cartridge made with aircraft-grade aluminium? Check out the Krystal here.
For more information on which cartridge to go for, read our guide to the eight best turntable cartridges for ultimate vinyl playback.