Published on
September 8, 2017
Category
News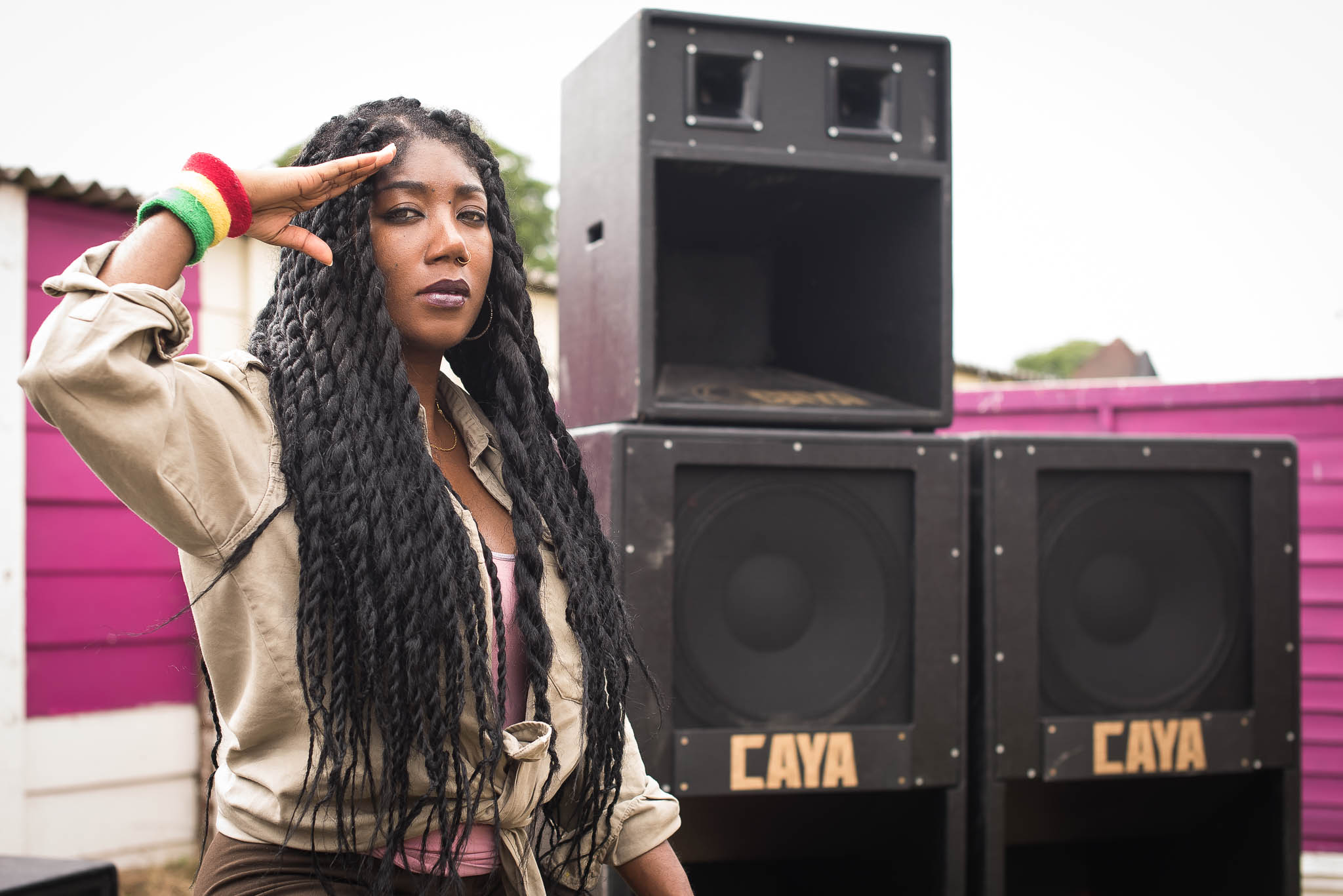 Putting the spotlight on female sound system operators for the first time.
Let's Play Vinyl, a new photography exhibition launching in October 2017, is exploring the current generation of reggae sound systems across the UK, and bringing long overdue recognition to female sound system operators who are driving the scene forward.
Read more: Hometown Hi-Fi: Hometown Hi-Fi: Stories from the 5 most influential sound systems 
"The rich history of UK sound systems from the 1950s to the 1990s has been widely documented in books, films, documentaries and exhibitions, but little has been recorded about the new generation of sound systems."
Let's Play Vinyl "uses portraiture and interviews to shine a light on some of these new, more diverse, sound systems, which are pushing through the traditions of reggae and vinyl."
"At dances, men often say: 'What are you doing with those records?' It feels fabulous to shock them," says April 'Rusty Rebel' Grant, operator of Birmingham's Rebel Rock sound.
LPV will also include an "interactive sound installation, consisting of a custom-built sound system, turntable, Matamp Super Nova mixer/preamp, Matamp Quasar amplifiers and Fane loudspeakers, alongside a series of participatory workshops on how to build your own system, how to DJ, and more.
The exhibition launches in Leicester on Saturday 14th October 2017 through Friday 24th November at Attenborough Arts Centre, University of Leicester.
Head here for more info and check out the exhibition dates below.
Let's Play Vinyl exhibition tour dates:
Leicester: Saturday 14th October 2017 – Friday 24th November at Attenborough Arts Centre, University of Leicester.
London: Wednesday 10th January – Monday 12th February 2018 at Stuart Hall Building, Goldsmiths University of London,
Birmingham: Wednesday 21t March – Thursday 5th April 2018 at Parkside Building, Birmingham City University.
Huddersfield: Thursday 10th May – Friday 29th June 2018 at Creative Arts Building, University of Huddersfield.
Photo credit: Elliot Baxter.