Published on
September 20, 2017
Category
News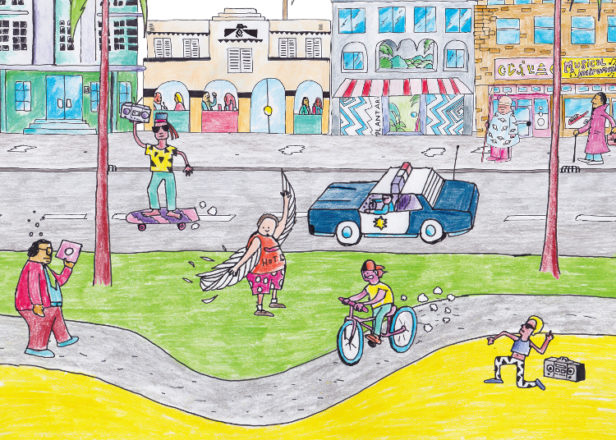 The LP is his first appearance on Clone in five years.
Dutch synth wizard Danny Wolfers will release the next album from his Legowelt alias next month.
Read next: The world's best record shops #079: Clone, Rotterdam
Legendary Freaks In The Trash Of Time features artwork by Wolfers himself, and will be released on Dutch techno institution Clone's West Coast Series imprint on 30th October 2017. It's his first appearance on Clone since 2012's The Paranormal Soul LP.
According to the label's release notes, the album is a "vivid collection of twelve genre-defying tracks: from late-night hermit house to Memphis rap influenced slowjam electro, from Amiga 1200 technorave to cosmic spaceweed trance, including the whole universe in between."
Although this is his first release for Clone in five years, Wolfers has been busy in the interim releasing records on Crème Organization, Unknown To The Unknown and his own Nightwind Records. Earlier this year he revived his Smackos alias for an album of "amateur space jazz" called Vampire Goes West.
Pre-order a copy here, listen to clips from Legendary Freaks In The Trash Of Time and check out the track list below.
Tracklist:
1. My Life In A Bush Of Spaceweed
2. Its Midnite You Are Lost
3. NorthSea Wisdom
4. Axumisia V S612
5. Trips In Polarius
6. Revenge Of The Nerds
7. Whatever Happened To SurfHouse
8. Computerized Paradise
9. New Stories
10. Beyond The Mind Of Man
11. Legendary Freaks
12. La Guerre Aux Reves