Published on
February 26, 2014
Category
News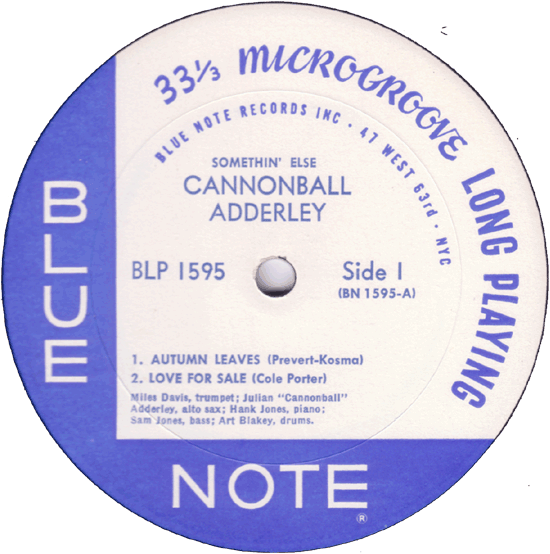 Blue Note mark their 75th anniversary with mammoth reissue schedule.
Launched by Alfred Lion way back in 1939, Blue Note Records are bringing up the big seven five in style this year, with the announcement that they will be reissuing 100 iconic records from their sprawling catalogue which a cursory glance will tell you numbers close to 1,000 records.
The ambitious reissue series will kick off on 25th March with the release of five of the label's biggest hitters, Art Blakey's Free For All, John Coltrane's Blue Train, Eric Dolphy's Out To Lunch, Wayne Shorter's Speak No Evil, and Larry Young's Unity. A veritable who's who of jazz legends, the series will endeavor to reissue a further five albums every month until late 2015.
Speaking about the initiative, Blue Note president Don Was (formerly of Was Not Was) had this to say:
Two years ago, we decided to begin remastering the jewels of the Blue Note catalog in hi-def resolutions of 96k and 192k. In order to develop a guiding artistic philosophy for this delicate endeavor, we donned our lab coats, ran dozens of sonic experiments and carefully referenced every generation of our reissues. Ultimately, we decided that our goal would be to protect the original intentions of the artists, producers and engineers who made these records and that, in the case of pre-digital-era albums, these intentions were best represented by the sound and feel of their first-edition vinyl releases. Working with a team of dedicated and groovy engineers, we found a sound that both captured the feel of the original records while maintaining the depth and transparency of the master tapes… the new remasters are really cool!

While these new versions will become available in Digital Hi Def, CD and the Mastered for iTunes formats, the allure of vinyl records is WAY too potent to ignore.
Spanning the length and breadth of the Blue Note catalogue, the series will feature stone-cold classics like the five mentioned above alongside the label's modern output, with Madlib, Medeski, Martin & Wood and Jason Moran getting the treatment too.
The reissue series launch will coincide with the opening of the Blue Note Records: The Finest In Jazz exhibition at the GRAMMY Museum in Los Angeles, which will offer an in-depth look at the label perhaps most renowned outside jazz circles for Reid Miles' era-defining graphic cover sleeves.
You can see the full list of planned vinyl reissues here and read more about Blue Note's anniversary celebrations on their website.
Not sure where to begin with jazz? Read our recommendations for the 15 jazz records for people who don't like jazz.