Published on
July 11, 2018
Category
News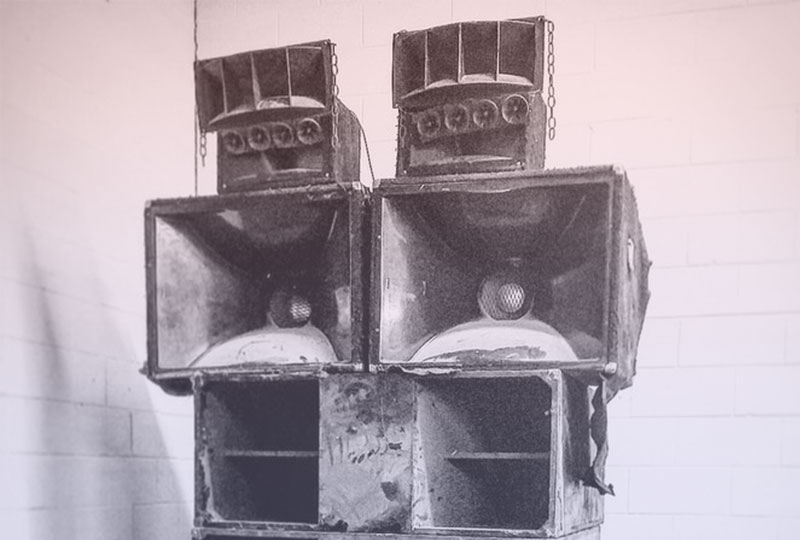 The storied after-hours venue that helped birth house and techno.
Detroit Sound Conservancy has launched a campaign to resurrect the original sound system from Club Heaven.
Open from 1984 through 1994, the venue became an epicentre for Detroit's burgeoning house and techno scene, and a haven for the LGBTQ community.
"If the speakers could tell stories, when you walked into the building you felt the sound in your body. Your shirt, bra, hair follicles, everything," explains longtime Heaven attendee Damon "Magic" Percy.
"As soon as you walked into that room you were encapsulated by a wall of sound."
After sitting unused in a basement for 20 years, the set-up was gifted to DSC by legendary Detroit producers Derrick May and Kevin Saunderson.
"Heaven's sound system was remarkable and Ken Collier worked it. The treble speakers jutted from the club's ceiling and the bass bins — the famous "earthquakes" — were situated at floor level," shares the Metro Times in an article about the storied club.
"The results, according to longtime Detroit DJ Norm Talley, were "ferocious," as Collier would tweak the highs, and drop the bass out completely before kicking them in at peak moments."
The Kickstarter campaign funding will go toward restoring damage caused by flooding and mould.
Head here for more info on DSC's Club Heaven Kickstarter which runs through 9th August.
(Photos by Christopher Cushman.)