Published on
October 10, 2016
Category
News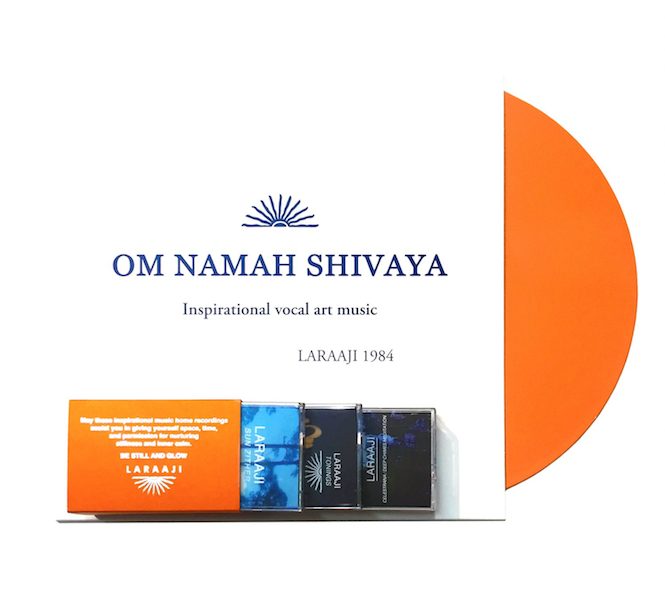 Bundled with three zen tapes.
Leaving Records has unveiled an archival release with ambient icon Laraaji. The bundle leads with 1984's Om Namah Shivaya, which finds Laraaji using drum machines and stream-of-consciousness vocal mantra to make new-age trance pop.
"This original 1984 cassette home recording was inspired by request for personal long play soundtrack to accompany a delivery room child birth in Florida," says Laraaji. "It was intended to welcome a newborn child with love, ecstatic joy, and high positivism. I used the Casiotone M70 electric keyboard and chat sang while in a prepared vision trance. C Major."
Laraaji began to study Eastern mysticism in the '70s. Around this time, he bought an autoharp in a pawn shop and began experimenting and performing at New Age meets and on the streets of New York. In 1979, he was spotted in Washington Square Park by Brian Eno, who left a message in his busking case asking if the pair could record together. What followed was 1980's Ambient 3: Day Of Radiance – the third installment of Brian Eno's Ambient series and one of the most ecstatic releases of the decade.
The exposure led to requests for longer versions of his compositions which he supplied to meditation groups on cassette tapes. Three such long-players, previously self-released and distributed in limited quantities during those peak 1980s years, are included here in the reissue package. These include: Sun Zither 1&2, Tonings 1&2 and Celestrana / Deep Chimes Meditation.
Order the bundle for $40 via Stones Throw.