Published on
February 10, 2016
Category
News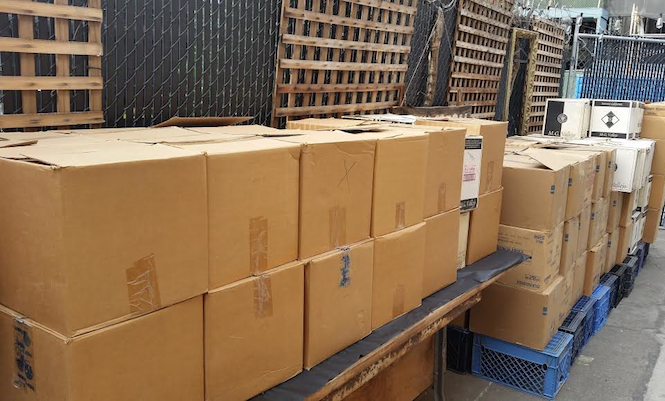 Only in Hollywood.
Pre-digital entertainment mecca The Record Parlour has uncovered an unprecedented, lifetime collection of OST vinyl. It's the largest collection of vinyl soundtracks they've ever encountered and likely one of the biggest of its kind in the States.
The "world class" collection was acquired from a Long Beach sheriff who was recently diagnosed with leukaemia:
"A Long Beach resident since 1961, this former sheriff compared being captain of homicide to that of an orchestra conductor, who assigns his talented staff to get the most out of their abilities, " writes the shop on Facebook.
"All the while, he pursued a lifetime hobby of music assembling a world class collection of soundtrack record albums until he as diagnosed with leukaemia during a medical checkup in Summer 2014. He left us with a masterpiece in vinyl collecting that we can't wait to share with you."
All records are said to be in great condition, many mint and many rare. There are no previews until 5000 records from the collection go on sale (for the first time) on the weekend of February 27 and 28.
Have a sneak peak in the gallery below and find out more about the sale here.