Published on
July 1, 2016
Category
News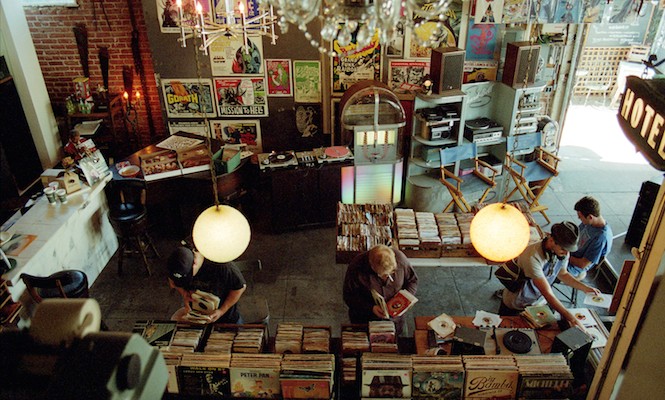 Independence Day never sounded so good.
Hollywood's Record Parlour just keeps on giving. Last month they practically broke the internet on the way to handing out over 20,000 records absolutely free, and earlier this year, brought film fans to their knees with a striking 8,000-record haul of soundtrack vinyl.
Read next: Record store culture in California – in pictures
Now, to mark 4th July, Record Parlour are having a fire sale, selling over 6,000 records for just $1 each. And if you're worried it's all going to be all filler no killer, think again. Record Parlour has confirmed that it's all fresh arrivals, including a massive 12″ collection purchased last week.
As with their previous sales, you're going to have to get down there early, with the sale kicking of on Saturday 2nd July at 10.30 and running all the way through until July 4th. As if that wasn't enough, for for every $20 spent you'll get a club card worth $95 that will get you 10% off all purchases all year. Find out more here.
Photo by Mike Spitz, taken from his book The Record Store Book.