Published on
January 18, 2016
Category
News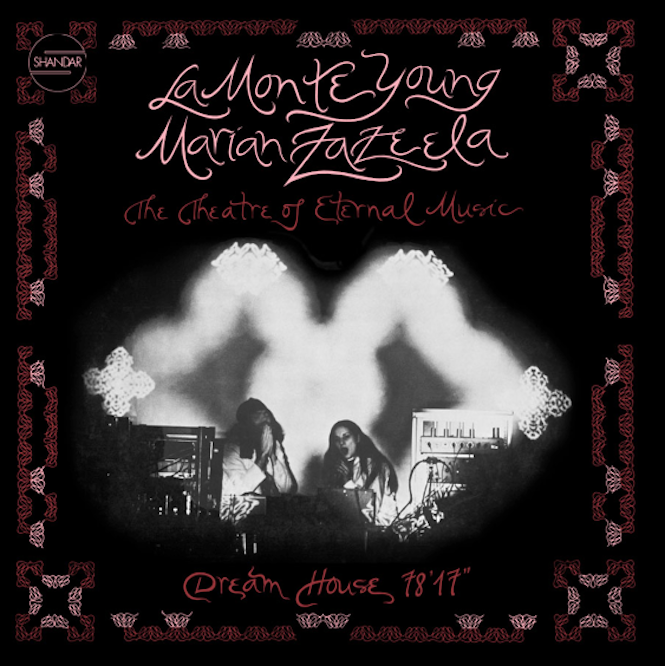 Important Steve Reich recording also up for reissue on Aguirre.
Widely acknowledged as the founding father of minimalism, La Monte Young's Theatre of Eternal Music, otherwise known as the Dream Syndicate, schooled the likes of John Cale, Jon Hassell, Tony Conrad and Terry Riley. His influence on Fluxus, drone and neo-Dadaism was huge, and as a pillar of the '60s New York City underground he laid the foundations for a scene that would flourish in the following decade.
And yet, his recordings are scarce. Originally released in 1973, Dream House 78′ 17″ features the extraordinary vocal utterances of Marian Zaleela alongside Brain Eno collaborator Jon Hassell on trumpet, weaving extended compositions over and through sine waves to create a continuous sonic environment. Never before reissued, originals now fetch upwards of £100 on Discogs.
Released as part of Les Series Shandar, Aguirre will also breathe new life into Steve Reich's Four Organs / Phase Patterns LP which will receive its first reissue since it was originally released on the Shandar label in 1970.
Laying bare the processes behind the music through looping and tape phasing, Four Organs also features contemporary minimal pioneer Philip Glass and remains a key example of Reich's more challenging experiments.
Both Dream House 78′ 17″ and Four Organs / Phase Patterns will be reissued by Aguirre on 24th February in editions of 1000. Click here to pre-order