Published on
June 28, 2017
Category
News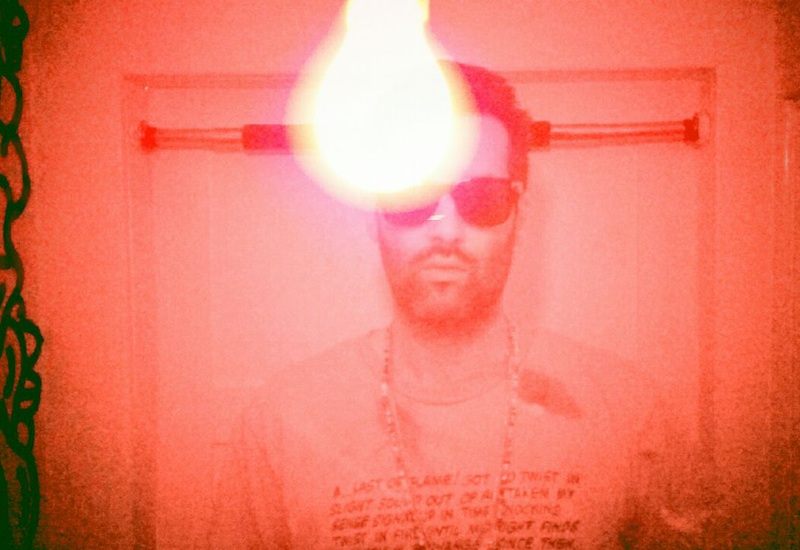 "I wanted to make a record for loners."
Producer, DJ and cornerstone of the beat scene Kutmah will release new record The Revenge Of Black Belly Button! on Big Dada this summer.
Abbreviated to TROBBB!, the record features an all-star list of collaborators, including Gonjasufi, Jonwayne, Natureboy Flako, Ta'Raach, Jeremiah Jae, Zeroh, Zackey Force Funk, N8NOFACE, Sach, Akello G Light and DJ Chris P Cuts, bringing Kutmah's production skills to the fore.
Laced in deep psychedelia and mediative jazz loops and pepped with the urgency of punk and noise, TROBBB! follows a handful of released on Hit + Run and his own Izwid Records, and like the link to Big Dada, searches for a sonic connection between Los Angeles and London.
"I wanted to make a record for loners," Kutmah says. "You know some records have that 'Hey! I'm at a festival!' sound? Well I wanted to do the opposite of that."
Kutmah's TROBBB! is out on double vinyl on 11th August via Big Dada. Pre-order your copy here.
Tracklist:
01. T.R.O.B.B.B! Theme (Curtain Opens)
02. Strangetown
03. Lifted
04. Shut Shit Down!
05. Brown Porsche 928
06. Change Things
07. Teezuk Humra
08. Arrival
09. Hackney
10. E2 7RW
11. Stalker
12. Black Myth (feat. Jeremiah Jae & Zeroh as Holy Smoke) **
13. BN1 8DH
14. SwampThing (feat. Zackey Force Funk)
15. On The Run
16. Follow The Light
17. ShadowDancer
18. Guidance Counselor
19. Cooler Of Evidence (feat. N8NOFACE)
20. Blackwave (feat. Zeroh) **
21. Scorch 4 The Phoenix (feat. Ta'Raach & DJ Chris P Cuts)
22. Thoughts Under The Full Moon (feat. Akello G Light)
23. Accounted For, Then To (feat. Jonwayne) **
24. L.A. Memories (feat. Sach)
25. Interlude **
26. Herbal Tea Sessions (feat. Akello G Light)
27. Healing
28. Dunes
29. Enta Omri
30. Love Found **
31. Bury Me By The River (feat. Gonjasufi)
Lead photo: Maja Rezoug