Published on
June 20, 2016
Category
News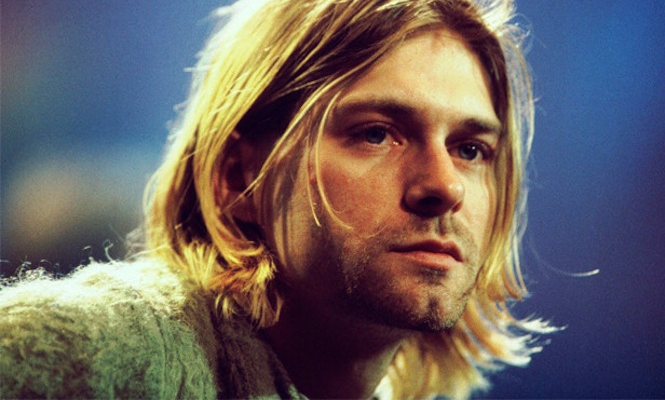 Kurt's paintings and personal possessions will feature.
Cobain's widow Courtney Love and their daughter Frances Bean Cobain – who exec-produced Montage of Heck — are working with 'legacy act' manager Jeff Jampol on a travelling exhibition of the late singer's private artwork.
MORE: 10 unheard works of Kurt Cobain and Nirvana
The exhibition will involve "Kurt's works and his art and his possessions," Jampol said in an interview with The New York Times. "He's got some amazing canvases that a lot of the world has never seen or even heard of."
Jampol's company Jampol Artist Management manages the estates of dead musicians including Janis Joplin, Otis Redding, and the Ramones. Courtney Love reportedly signed over the rights to Cobain in 2010.
Last year's Kurt Cobain album Montage of Heck: The Home Recordings was a collection of sketchy demos and studio banter that was condemned by many as barrel-scraping of the worst kind. It's a murky subject which we tackled in-depth in our recent feature R.I.P.? The dangers of posthumous releases.
Judging by the piece below, the collection of art will be worth seeing.
Original painting artwork by kurt cobain pic.twitter.com/K56BPZWHZT

— PEA©E (@jodiimagine) April 15, 2016