Published on
September 30, 2019
Category
News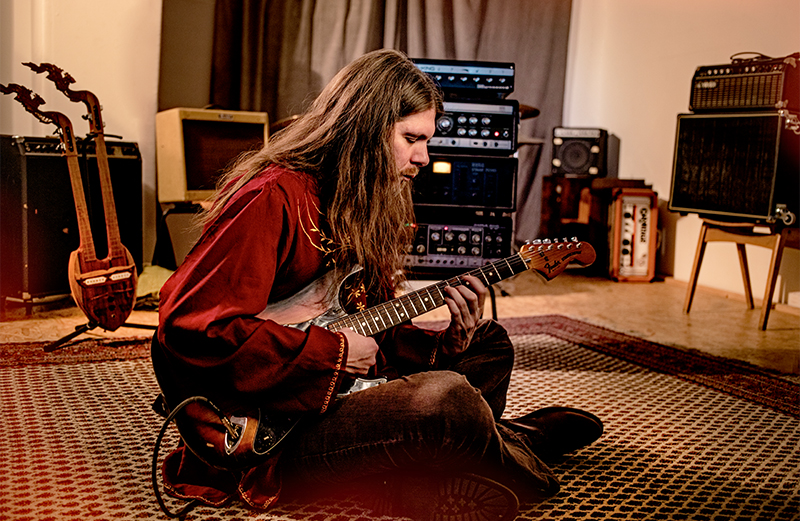 Spanning from motorik rhythms to psychedelia and beyond.
A new compilation called Kraut Jazz Futurism is showcasing the sounds of electronic and krautrock-inspired jazz from Germany.
Read more: 10 essential Conny Plank records
Kraut Jazz Futurism features 17-tracks, including music by by Karaba, David Nesselhauf, and Torben Unit.
Helmed by Toy Tonic's Mathias Modica, it follows TT's German new wave compilation – Teutonik Disaster – released earlier this year.
Head here for more info in advance of Kraut Jazz Futurism's 1st of November release on Kryptox and check out the tracklist below.
Tracklist:
LP 1
Side A
1. Karaba – Der Inder
2. SALOMEA – Magnolia Tree
3. David Nesselhauf – Space Station
4. Shake Stew – Shake The Dust
5. Karl Hector & The Malcouns – Orange Man
Side B
1. Stimming x Lambert – The Little Giant
2. Sissi Rada – Acrasian Beat
3. C.A.R. – Dick Schaffrath
4. Andromeda Mega Express Orchestra – J Schleia
LP 2
Side C
1. Oracles – That Was I
2. Onom Ogemo and the Disco Jumpers – Liquid Love
3. Torben Unit – Free (Get Your Self Together)
4. JJ Whitefield – 14/08
Side D
1. Niklas Wandt – Balanphontanz in drei Schüben
2. Ralph Heidel // Homo Ludens – The Flood
3. Keope – A Night In Bacalar
4. Toresch – El Fuego