Published on
August 2, 2016
Category
News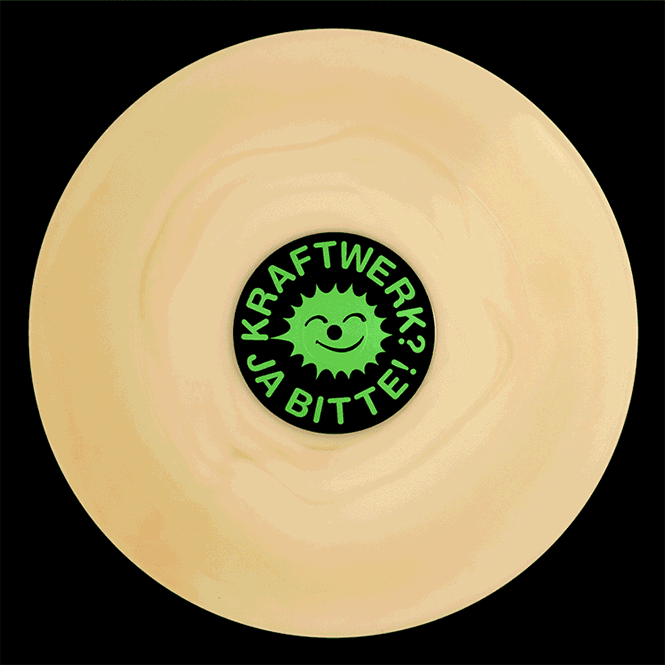 Kraftwerk? Ja bitte!
For Independent Label Market in London last month, Sonic Cathedral released a limited edition glow-in-the-dark 12″ of Kraftwerk covers by American bands Remover (aka MB and JN from Hookworms), Cloudland Canyon, Disappears and White Manna.
The tribute vinyl offers fresh re-imaginings of 'Neonlicht', 'Radioaktivität', 'Trans Europa Express' and 'Die Roboten', and comes with a free pin badge.
Limited to just 266 copies, leftover copies from ILM have now been made available online. Whilst the Sonic Cathedral store is out of stock, Norman Records is still taking pre-orders. Act fast…
Read Next: 20 artists pick their favourite Kraftwerk records of all time