Published on
January 23, 2018
Category
News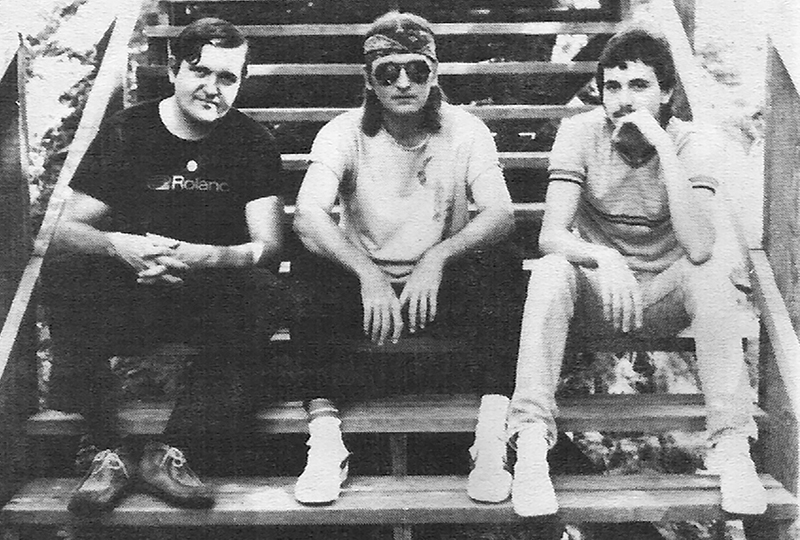 Ambient 1980s electronics inspired by Tangerine Dream and Klaus Schulze.
A new double vinyl collection from Anthology is showcasing the little-known home recordings of The Nightcrawlers.
Read next: The greatest electronic albums of the 1950s and 1960s
Formed in Philadelphia in 1979, The Nightcrawlers self-released over 35 cassettes between 1980 and 1991 on their Synkronos Music label, which they sold through mail-order and live shows.
The Biophonic Bombox Recordings features a selection of these tracks released on vinyl for the first time, accompanied by a 28-page zine curated by Anthology and D.Strauss of Exberliner.
Listen to 'Luv-Li-Musik' and check out the track list below ahead of The Biophonic Boombox Recordings' 23rd February release.
Tracklist
1. Phase I: Discovery and Approach
2. Beckoning Beacon
3. Geistesblitz
4. Crystal Loop III
5. Luv-Li-Musik
6. Zeitgeber
7. Reprieve
8. Sizzling Highs
9. Transsonic
10. Baba Yaga's Flight
11. Spring Torsion
12. Modern Pre-Flight
13. Barriers
14. Awakening