Published on
February 23, 2016
Category
News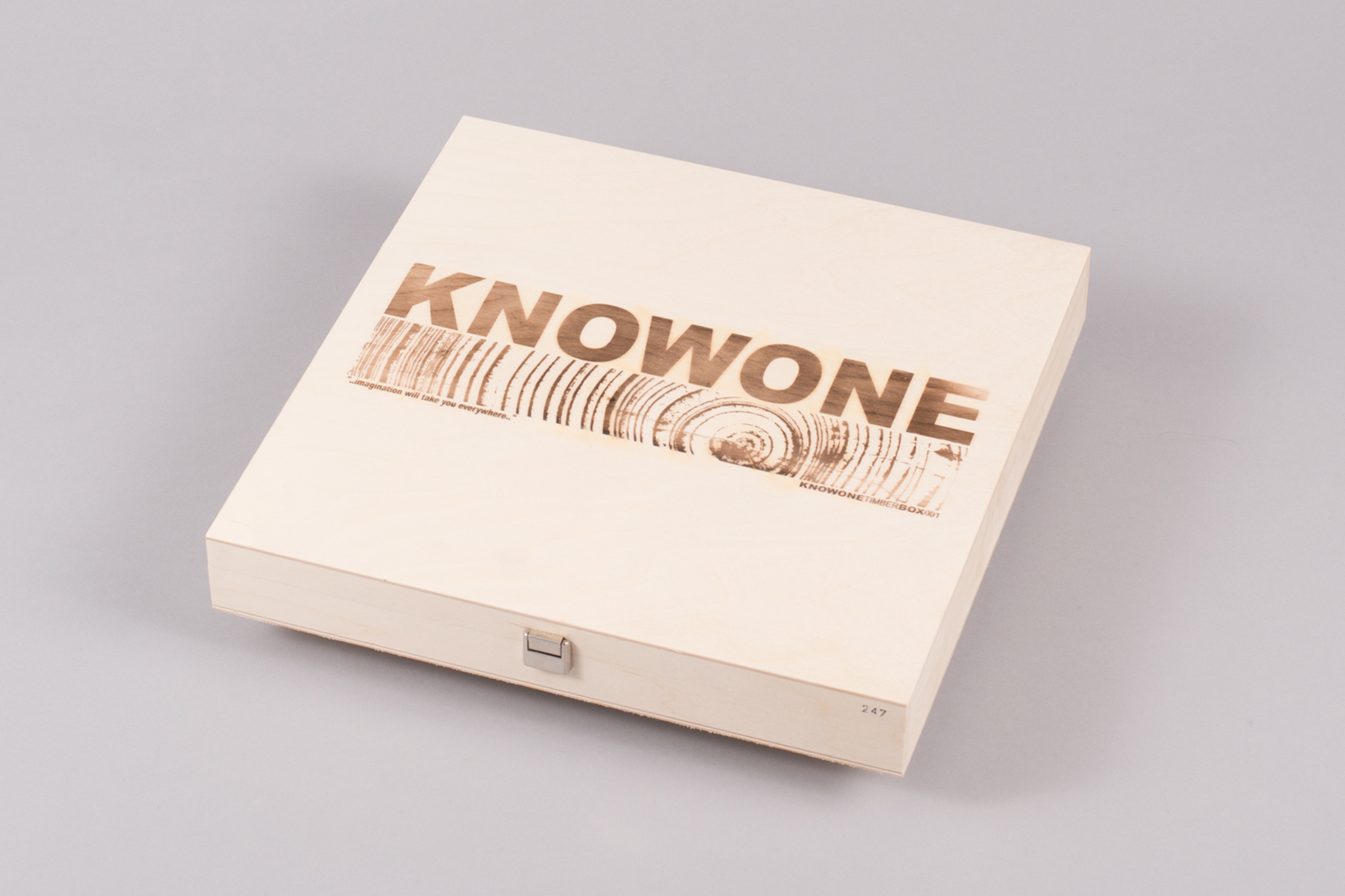 Mysterious techno imprint drops 5×12″ wooden box set.
Putting out hand-stamped dub techno 12″s can be an austere business. With sixteen singles and a trio of LPs under their belts since 2010, Knowone first broke their own rules back in 2013 to release a sleek black box set containing 12 records in a folding book design. Now, they've pushed things that bit further, to release this gorgeous, embossed wooden box set. When Knowone goes deluxe, they don't do things by half.
Collecting five 12″s, pressed onto differing shades of grey vinyl, the set is collected in a hinged, hand-made wooden box, complete with a double CD and 'record butler' for handling the vinyl, and set into a foam base, like an assassin's sniper kit.
While there's typically very little information about the music itself, (the label describes itself self-effacingly as dropping "functional Basic Channel influenced techno releases from unknown sources"), suffice to say the hazy dub techno epics are made for fans of Berlin's deepest club scene and labels like Basic Channel, Echospace or Meanwhile.
We got hold of a copy of the limited box set and took it apart for a set of photos which you can see below. Suitably impressed? Click here to order your copy.