Published on
September 25, 2019
Category
News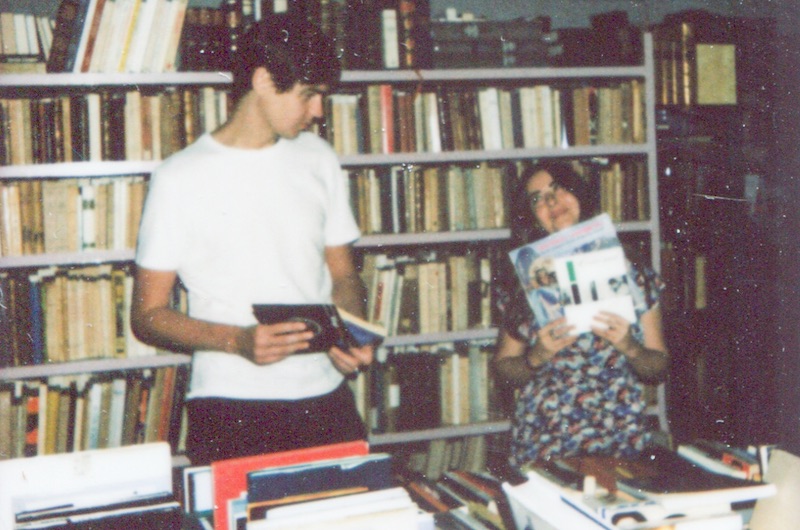 A treasure trove of globe-trotting sounds.
With their debut album described as 'Anatolian lo-fi samba', it's no surprise that London-based duo Kit Martin and Merve Erdem draw their inspiration of a wealth of geographical co-ordinates.
On this new mix, Kit Sebastian join the dots between Azerbaijani jazz funk, Turkish groove and French electronica, to provide a glimpse into the making of Mantra Moderne.
Originally premiered on The Vinyl Factory Soho Radio show, you can listen to the mix in full above and check out the tracklist below.
Tracklist:
1. Гая – Песня (Вокализ) (Azerbaijan)
2. Camille Soprann Hildevert Problèmes Au Pays (Guadeloupe)
3. Pax Quartet Merveilles (France)
4. Mr Badge – Crazy Mister Badge (France)
5. Janina Miščiukaitė – Amžinas šokis (Lithuania)
6. France Gall – Zoi Zoi (France)
7. Jitka Zelenková – Bye Bye Blues (Czechslovakia)
8. Steve Waring – Ring Dingue Dongue (France)
9. Константин Орбелян – Дилижан (Armenia)
10. Alain Goraguer – Gym Tonic (France)
11. Delirium – Deliriana (Italy)
12. Jodie Foster – La Vie C'est Chouette (France)
13. Esin Engin Orkestrası – Kolbastı (Turkey)
14. Isabelle Aubret – La Ville Est La (France)
15. Cici Kızlar – Deli Gönlüm (Turkey)
16. Derboukas – La Danse De La Nubienne (France)
17. Jef Gilson – Christ Soit Notre Hôte (France)
18. Jean-Jacques Perrey – E.V.A. (France)
19. Ната – Знаеш, Че Много Те Обичам (Bulgaria)
20. Senay – Dalkavuk (Turkey)
21. Rotation – Rotation (Germany)
22. Gül Sorgun Ara Leyli (Turkey)
23. Vincent Gémignani – Liberalia (France)
24. Calcium – Elle Regarde, Elle Rit (France)
25. Patrick Abrial Slag Machine (France)
26. Yamasuki – Aieaoa (France)
27. Derboukas – Caravan March (France)
Kit Sebastian's Mantra Moderne is out now on Mr Bongo.