Published on
August 4, 2016
Category
News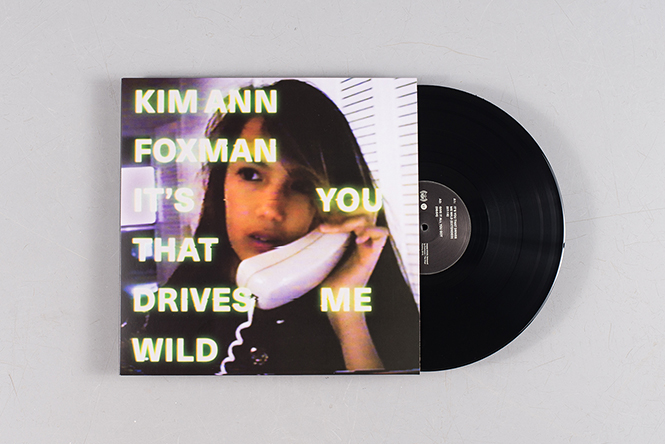 New on Firehouse Recordings.
Kim Ann Foxman is back with It's You That Drives Me Wild, a new EP featuring three energetic and original tracks, plus a killer remix from electronic star Maya Jane Coles.
On the A-Side, the title track spins an intoxicating groove over Kim Ann's lustful vocals, whilst 'Give It All You Got' bounces with raw energy and dextrous percussion.
Meanwhile on the flip, kindred spirit Maya Jane Coles steps up to rework 'It's You That Drives Me Wild' with her signature sound. The mood becomes much tougher with 'Magic Window', wrapping up the latest offering from the New York house producer. Find the tracklist below.
Since launching Firehouse Recordings in conjunction with The Vinyl Factory two years ago, Kim Ann has released sporadically on her label and this latest EP firmly realigns her vision as a producer. Recently, she reissued her acclaimed debut solo release 'Creature' on vinyl with all new remixes.
Head to VF Editions to pre-order It's You That Drives Me Wild and check out photos of the edition in this galley:
A1 : It's You That Drives Me Wild (Extended)
A2 : Give It All You Got (Original)
B1 : It's You That Drives Me Wild (Maya Jane Coles Remix)
B2 : Magic Window (Original)