Published on
February 23, 2015
Category
News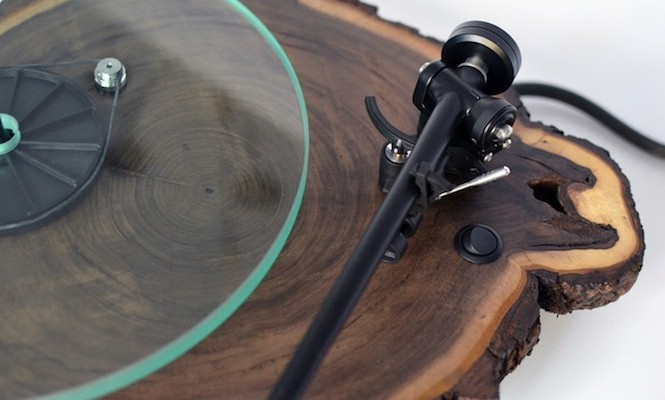 Originally posted on FACT.
The Silvan Audio Workshop wants your help to expand from hobby to professional operation.
We've seen a lot of unusual turntables recently, from a working model made out of Lego to one that looks like the Millennium Falcon. If those don't quite fit your living room's carefully chosen décor, then these hand-made wooden turntables from the Silvan Audio Workshop might offer the perfect solution.
The small company is formed of a father and son team based in Seattle, which takes components from high-end turntable manufacturer Rega and installs them in a base of hardwood from American black walnut trees. The pair behind the company have been making these as a hobby for a while, but they're looking for backers on Kickstarter to help outfit their two workspaces to increase efficiency and volume.
They're looking for $14,000, but $750 will get you one of their entry-level Archer turntables. If you've already got a Rega turntable, they'll convert it for just $250. Currently their funding stands at $3,773 – you can help them out over at Kickstarter, or just gaze at their handiwork below.
Update (25/2/15): Silvan Audio have since been hit with a copyright claim from a company named Audiowood, whose owner Joel Scilley claims the Silvan Audio Workshop's turntables infringe on the copyright of his 'Barky' design, and he's asked company owner Kent Walter to halt his campaign. Read the full story here.