Published on
September 20, 2016
Category
News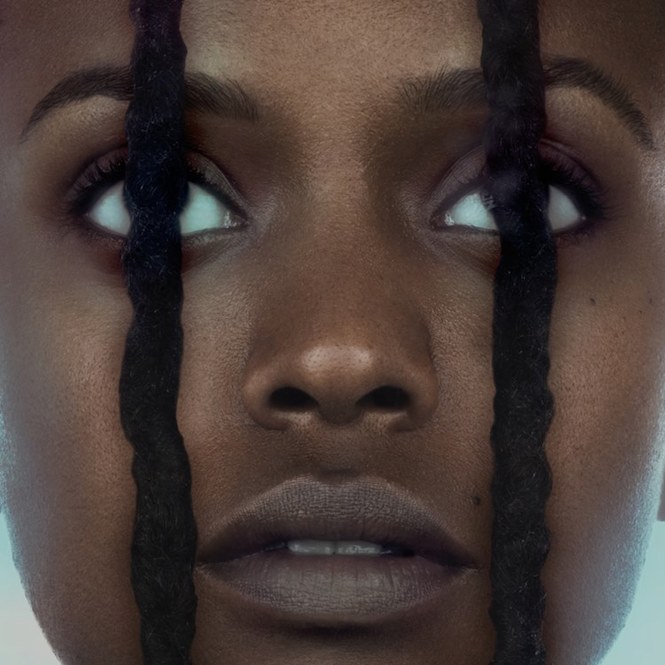 In collaboration with The Vinyl Factory and DIS Magazine.
One of the formats created for the 9th Berlin Biennale for Contemporary Art is Anthem, a collection of artistic and musical vinyl soundtracks.
Following the first trio of 12″s by Fatima Al Qadiri, Juliana Huxtable and Nguzunguzu, the next set of releases have now been announced. As with the first batch, each release is strictly limited to 300 copies.
The forth release in the Anthem series sees Warp r'n'b sensation Kelela team up with electronic collage musician Elysia Crampton and award winning conceptual artist, Adrian Piper. The trio have created two brand new songs,'Final Exam' and 'Reference Track TF Scrape', which is an edit by Total Freedom. Listen below and pre-order via VF Editions.
The fifth part of Anthem is a collaboration between the artist Isa Genzken – whose voice we hear throughout the 18 minute track instructing us to 'Fuck Them All' – and Total Freedom, who is also the creative producer of the entire series – hear it below and pre-order via VF Editions.
The sixth and final release is the concept of Amalia Ulmans, who entered the art world with 'Excellences & Perfections' where she re-invented herself as an aspiring actress who relocates to LA and undergoes a series of cosmetic procedures. After hood-winking the internet, her four-part vision 'The Proposal' has fallen into the hands of Spanish piano genius Carles Santos – hear it below and pre-order via VF Editions.