Published on
June 28, 2016
Category
News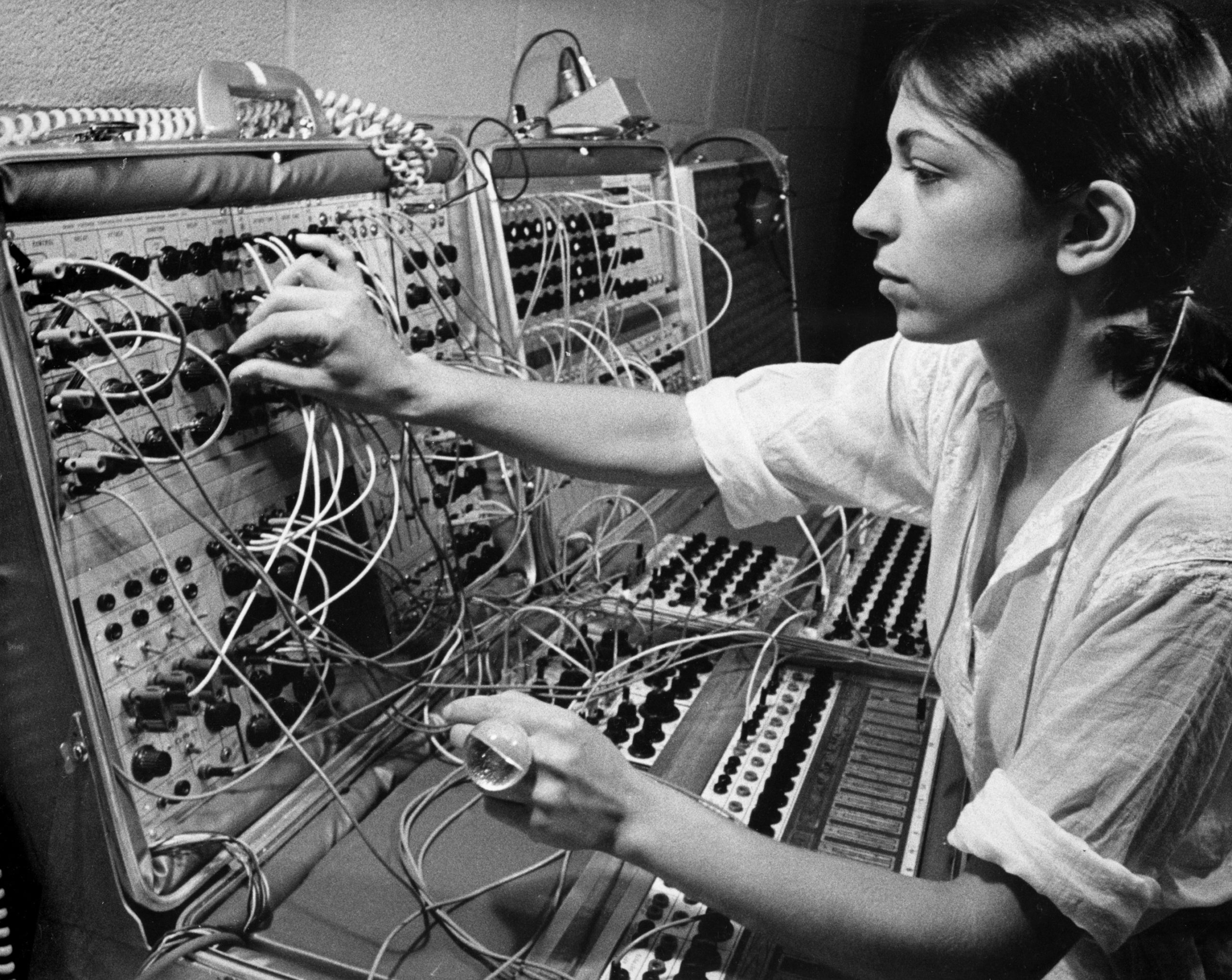 Two synth masters, one record.
This September, Kaitlyn Aurelia Smith will collaborate with pioneering electronic composer Suzanne Ciani for Sunergy. The album is the 13th installment in RVNG Intl.'s ongoing FRKWYS experiment which pairs young and old experimental artists.
An innovator of synth music starting with her magnificent 1982 debut Seven Waves, Ciani is best known for her work with the curious Buchla modular synthesizers, which Smith has helped reintroduce to a new generation.
After discovering they are neighbours in the small community of Bolinas, California, Smith and Ciani became friends and bonded over the Buchla. The two side-long soundscapes of Sunergy embraces this shared passion, with Smith and Ciani respectively performing on the Buchla 200 E and the Buchla Music Easel, two modern incarnations of the innovative instrument developed by Don Buchla in the 1960s.
Recorded in Ciani's home overlooking the Pacific Ocean, the recording is a somber meditation on the tidal beauty of the area and the tension presented by threats of climate change and the increasingly aggressive grip of Silicon Valley real estate.
Listen to a lush excerpt from Side B's 'Closed Circuit' and find the tracklist and album art below.
Head to RVNG Itl. to pre-order Sunergy which lands on 13 September.
Vinyl Tracklist
A. A New Day (23:08)
B. Closed Circuit (12:29)