Published on
May 7, 2019
Category
Exhibitions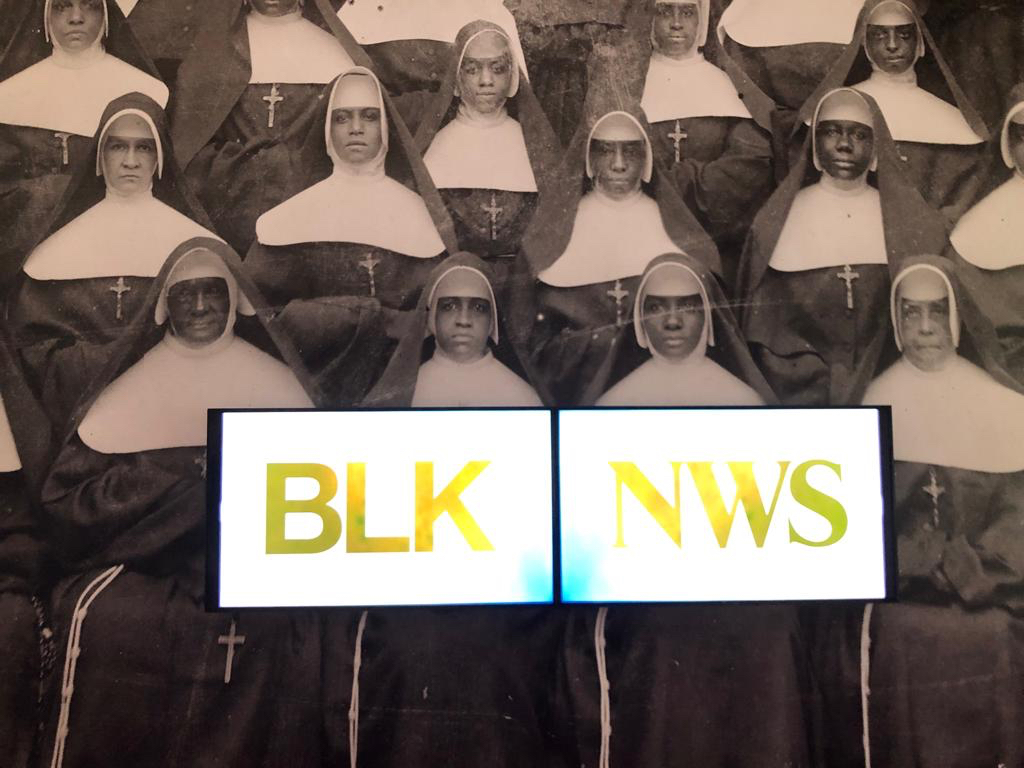 Live video collage, AI plant-life and corridors of light.
New audio-visual installations from Kahlil Joseph, Ryoji Ikeda and Hito Steyerl have been unveiled at the opening of the Venice Biennale this week.
Commissioned by The Store X The Vinyl Factory, the works are situated in the Biennale's Central Pavilion curated by Ralph Rugoff (who was behind the 2016 exhibition The Infinite Mix).
Kahlil Joseph's BLK NWS is a dual-screen installation which focuses on Black American life using found media ranging from news excerpts to internet memes, presented as a live broadcast. Footage is continually added to the video stream, to reflect real-world events as they take place over the course of the exhibition.
The work follow's Joseph's 2018 film Fly Paper which was also commissioned by The Store X The Vinyl Factory and appeared in London at Strange Days: Memories of the Future last year.
Japanese artist Ryoji Ikeda's latest commission is spectra III – a corridor of bright fluorescent lights that obstruct the viewer's vision to disorientating effect. By impairing the senses, the excessive amount of light acts similarly to that of total darkness.
Ikeda is also presenting a new work called Data Verse at the Biennale, which is similarly commissioned by The Store X The Vinyl Factory.
Following her recent exhibition Power Plants at Serpentine Galleries, artist and theorist Hito Steyerl presents her new The Store X The Vinyl Factory commission This Is The Future, in which Steyerl uses AI technology to create a garden of the future that emulates the Venetian landscape of elevated walkways.
Interrogating the ability of AI to predict the future, Steyerl's piece features a soundtrack by Kassem Mosse and Kojey Radical, with whom she released a Power Plants 12″ this month.
The work of all three artists is exhibited alongside a range of artists who have previously collaborated with The Store X The Vinyl Factory, including Christian Marclay, Dominique Gonzalez-Foerster, Cyprien Gaillard and Arthur Jafa.
Keep up to date with the latest coverage from Venice Biennale on our Instagram feed.