Published on
September 23, 2015
Category
News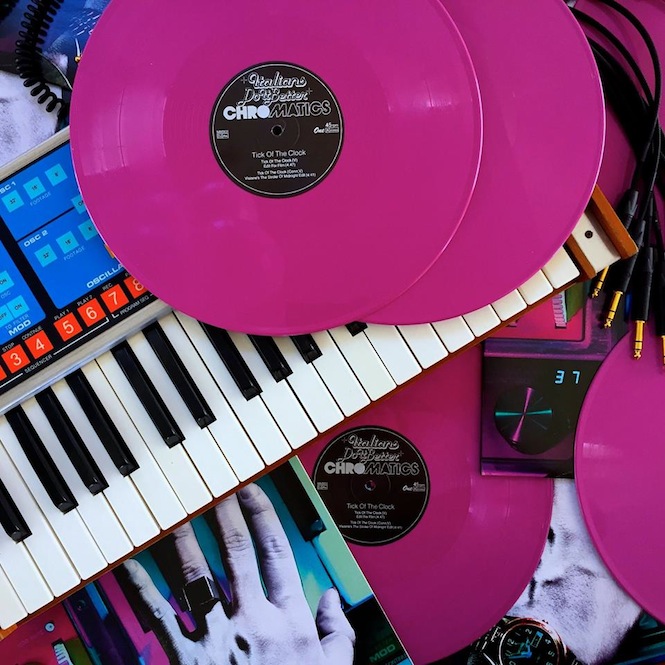 Cult label re-stocks with rarities from Chromatics, Glass Candy and more.
West coast Italo disco and synth pop label Italians Do It Better have unveiled an extensive collection of limited edition releases on their web store.
Highlights from the multi-coloured re-stock drop include just 25 'blood and bone' vinyl copies of the soundtrack to Nicolas Refn film Bronson, a two-tone 'blood dipped' edition of Johnny Jewel's The Other Side Of Midnight and a limited flexi-disc 7″ from Jewel's forthcoming Lost River soundtrack as well as a signed triple clear vinyl repress of his stunning mix After Dark 2.
There are also just 37 signed copies of Chromatics Kill For Love on clear vinyl up for grabs, alongside an electric pink repress of Tick Of The Clock and an 'ultra clear' edition of In the City.
With so much coloured wax flying around, another stand-out from the selection is Glass Candy's Geto Boys has also been made available on transparent pink lemonade vinyl, signed by Ida and Jewel.
Ready to drop some serious dollar? Peruse the full selection here and oggle some of our favourite sleeves from the haul below.