Published on
January 19, 2016
Category
News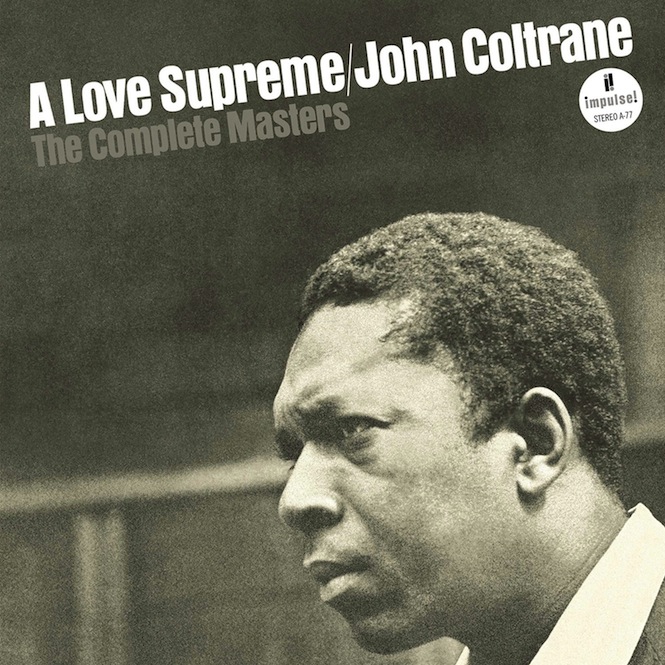 The whole picture of one of most iconic recording sessions of all time finally emerges.
The complete masters from John Coltrane's A Love Supreme sessions in 1964 will be released for the first time on vinyl next month.
Appearing on CD at the tail end of last year to mark 50 years since its original release on Impulse!, The Complete Masters edition captures the all the previously unavailable outtakes, overdubs, and studio chatter that bring the session to life.
One of the most important and influential recordings in both jazz and contemporary music, the vinyl release will feature the original album alongside mono reference mixes, vocal overdubs and alternate takes from the quartet session on 9th December, as well as six takes of 'Part I – Acknowledgement' from a sextet session the following day.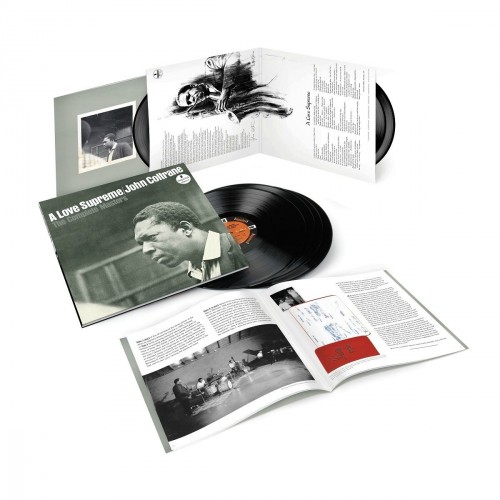 A recording of the album performed live in July 1965 will also be included, as will an essay by Ashley Kahn, who has written a book on the album, complete with rare photos from the sessions and all of Coltrane's surviving musical sketches and written elements.
A Love Supreme: The Complete Masters will be released on triple vinyl via UMC on 12th February. Click here to pre-order.
Tracklist:
The Original Stereo Album, Impulse! AS-77
Side A
Part I – Acknowledgement
Part II – Resolution
Side B
Part III – Pursuance
Part IV – Psalm
Quartet Session: December 9, 1964
Side C
Park III – Pursuance MONO Reference Mix
Part IV – Psalm MONO Reference Mix
Side D
Part I – Acknowledgement VOCAL OVERDUB 2
Part I – Acknowledgement VOCAL OVERDUB 3
Part II – Resolution Alternative Take 4 44-192
Part II – Resolution Alternative Take 6 44-192
Part IV – Psalm UNDUBBED VERSION
Sextet Session: December 10, 1964
Side 5
Part I – Acknowledgement TAKE 1 ALTERNATE
Part I – Acknowledgement TAKE 2 ALTERNATE
Part I – Acknowledgement TAKE 3 ALTERNATE
Side 6
Part I – Acknowledgement TAKE 4 ALTERNATE
Part I – Acknowledgement TAKE 5 ALTERNATE
Part I – Acknowledgement TAKE 6 ALTERNATE