Published on
May 23, 2018
Category
Label News
Recorded at Xavier Veilhan's stunning French Pavilion studio at Venice Biennale last year.
NYC-based electronic composer and producer Joakim will release the suite of recordings made at the French Pavilion during the 2017 Venice Biennale as a double LP via The Vinyl Factory this summer.
Joakim was one of several musicians and artists (including Brian Eno and Sebastien Tellier) invited to record in residency at Xavier Veilhan's architectural installation and studio, home to an extensive collection of instruments from medieval horns to rare modular synths, like Baschet crystals and percussions, a Buchla, and a clavinet.
Rather than draft compositions for his residency, Joakim invited visitors to help guide the creative process in-situ, asking them to pick a word, a letter between A and G, a tempo and even the instruments, that would form the basis of each improvised track (and its name).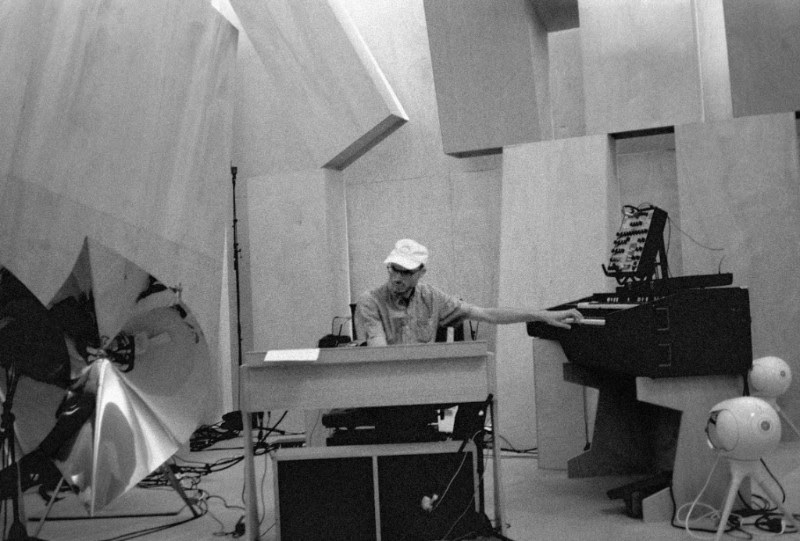 Captured by a team of sound engineers using Radiohead collaborator Nigel Godrich's vintage mobile studio, the immersive 9-track LP was inspired in part by the proto-ambient sonics of German electronic pioneers Cluster (particularly on 'Trust' and 'Air'), as well as drone, Japanese minimalism, and modal jazz from the '60s and '70s.
In the spirit of Veilhan's living installation, The Studio Venezia Sessions also references the production techniques of krautrock experimentalists like Conny Plank, who would use the physical studio as an additional instrument in the creation and realisation of the records themselves.
Joakim's The Studio Venezia Sessions is released digitally and on 2xLP in an edition of 500 by The Vinyl Factory on 8th June. pre-order your copy here and check out the tracklist and artwork below.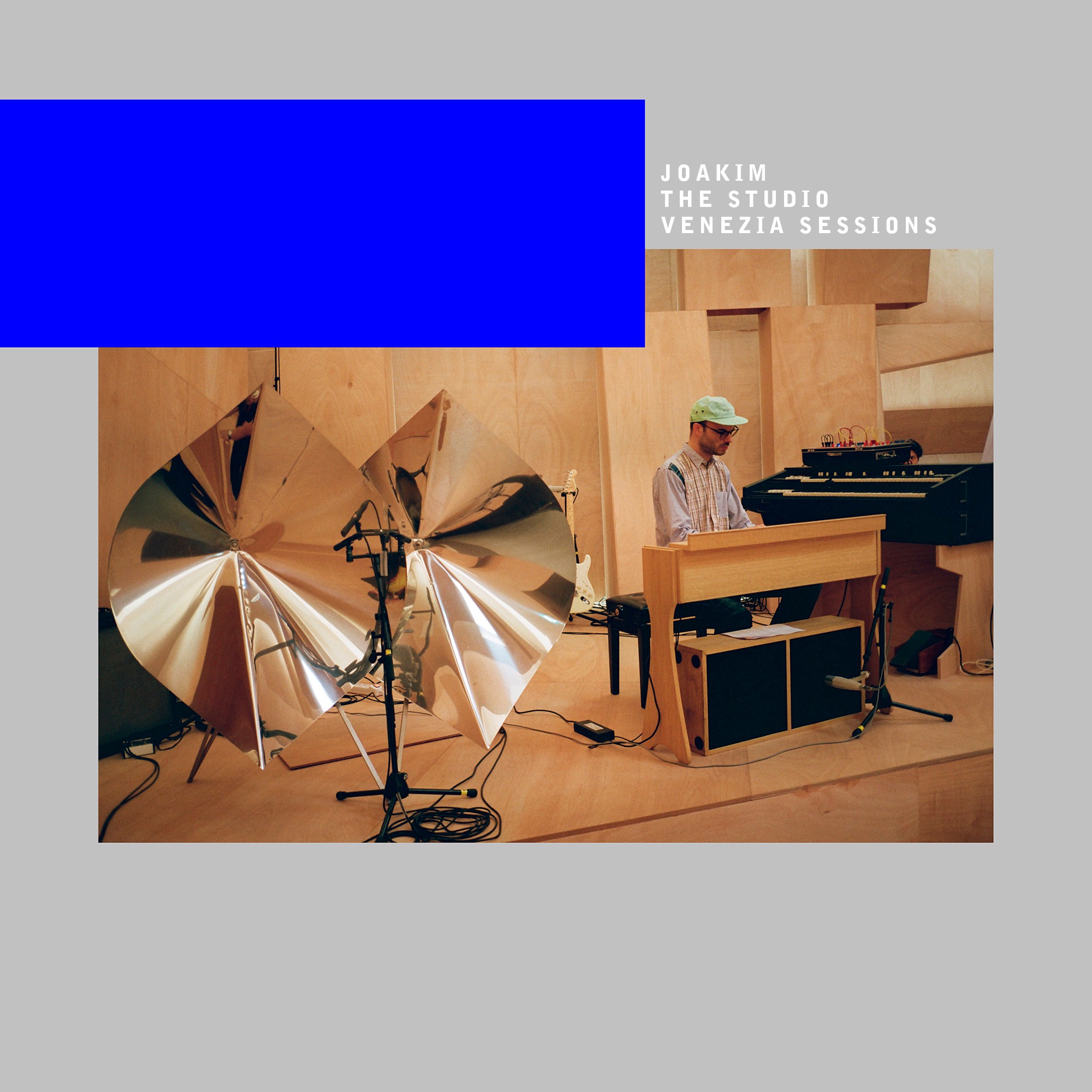 Tracklist:
A1. ORANGE (Katie, USA)
A2. TRUST (Perry, USA)
A3. INNUENDO (Francisco, Spain)
B1. DEAD (Aimee, Mexico)
B2. AIR (Bernard, France)
C1. COMES (Armand, France)
C2. ARMS (Ralf, Germany)
D1. DREAM (Roberta, Italy)
D2. ABSENCE (Johansson, Sweden)