Published on
September 14, 2018
Category
News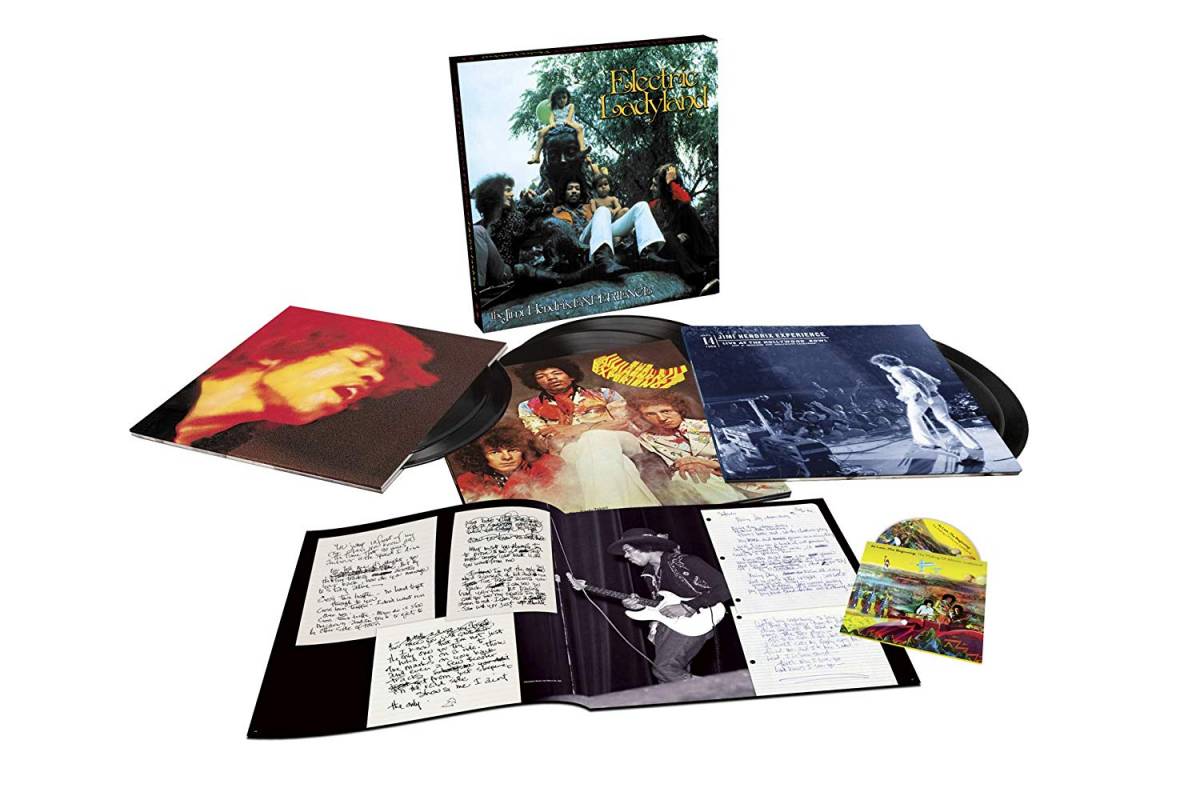 More than a (Slight Return).
Jimi Hendrix's third and final studio album with The Experience, Electric Ladyland is set to be treated to a massive 50th anniversary box set reissue via Sony Music this November.
Read next: 10 under-the-radar Jimi Hendrix tracks
Spread across six LPs, the box set is focussed around the original album which has been remastered by Bernie Grundman with an analogue direct to disc vinyl transfer. It also includes Electric Ladyland: The Early Takes which features demos, and studio outtakes, as well as a 48-page book featuring Jimi's handwritten lyrics, poems, and instructions to his record label Reprise.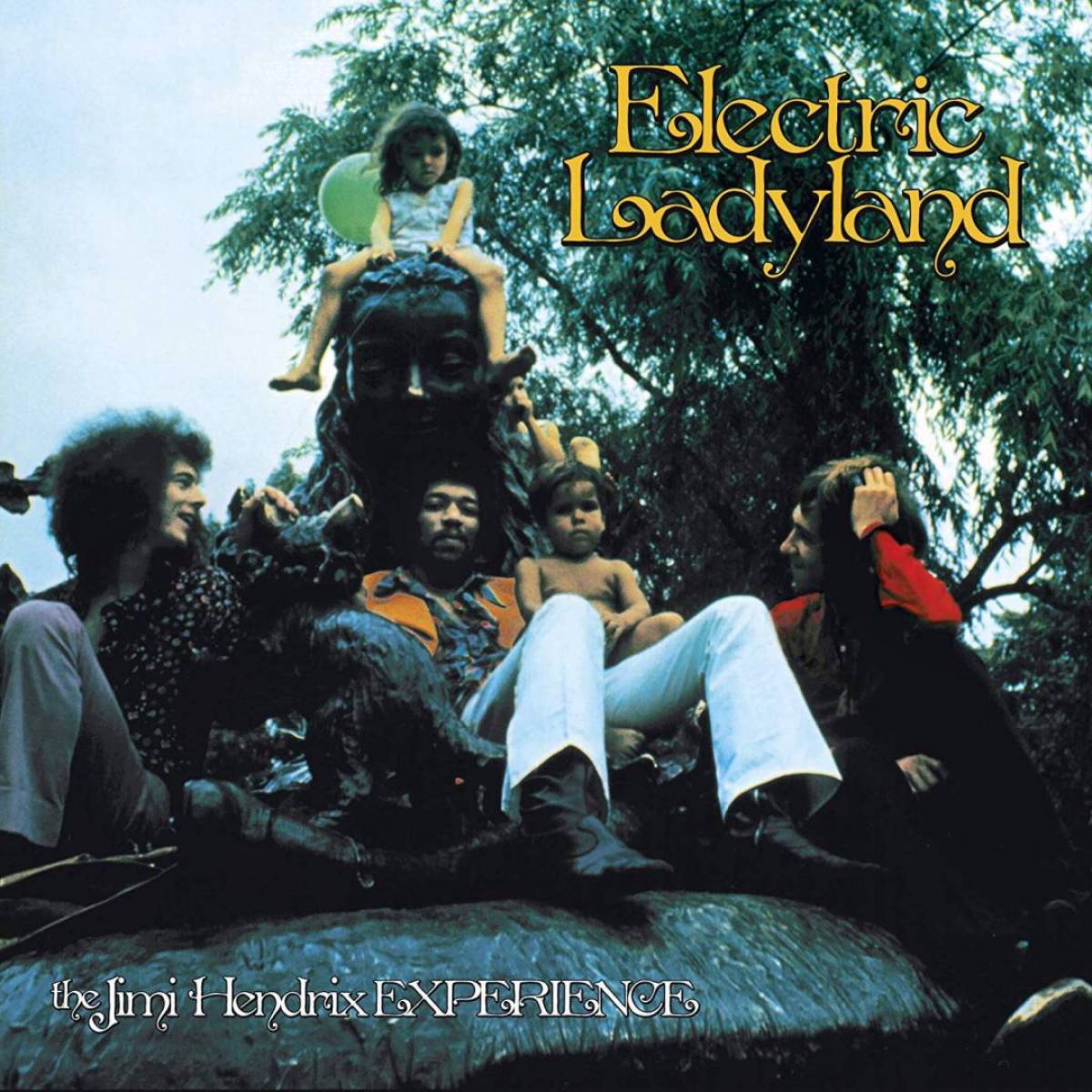 The deluxe box set also features alternate artwork – a photo of the band at New Yok's Alice In Wonderland statue taken by Linda McCartney, which was Hendrix's original choice for the album art.
The set is completed with the inclusion of 1997 documentary At Last… The Beginning: The Making of Electric Ladyland on Blu Ray.
Watch the trailer ahead of its release on 9th November, pre-order a copy here and check out the tracklist below.
Electric Ladyland – original album remixed by Eddie Kramer and remastered by Bernie Grundman
Side A
1. … And the Gods Made Love
2. Have You Ever Been (To Electric Ladyland)
3. Crosstown Traffic
4. Voodoo Chile
Side B
1. Little Miss Strange
2. Long Hot Summer Night
3. Come On (Part I)
4. Gypsy Eyes
5. Burning of the Midnight Lamp
Side C
1. Rainy Day, Dream Away
2. 1983….(A Merman I Should Turn To Be)
3. Moon, Turn the Tides….Gently Gently Away
Side D
1. Still Raining, Still Dreaming
2. House Burning Down
3. All Along the Watchtower
4. Voodoo Child (Slight Return)
At Last…The Beginning: The Making of Electric Ladyland: The Early Takes
Side A
1. 1983…(A Merman I Should Turn To Be)
2. Voodoo Chile
3. Cherokee Mist
4. Hear My Train A Comin'
Side B
1. Angel
2. Gypsy Eyes
3. Somewhere
4. Long Hot Summer Night [Demo 1]
5. Long Hot Summer Night [Demo 3]
6. Long Hot Summer Night [Demo 4]
7. Snowballs At My Window
8. My Friend
Side C
1. At Last…The Beginning
2. Angel Caterina (1983)
3. Little Miss Strange
4. Long Hot Summer Night [Take 1]
5. Long Hot Summer Night [Take 14]
Side D
1. Rainy Day, Dream Away
2. Rainy Day Shuffle
3. 1983…(A Merman I Should Turn To Be)
Jimi Hendrix Experience: Live At The Hollywood Bowl Sept. 14, 1968 (Dagger Records)
Side A
1. Introduction
2. Are You Experienced
3. Voodoo Child (Slight Return)
Side B
1. Red House
2. Foxey Lady
3. Fire
Side C
1. Hey Joe
2. Sunshine of Your Love
3. I Won't Live Today
Side D
1. Little Wing
2. Star Spangled Banner
3. Purple Haze
At Last… The Beginning: The Making of Electric Ladyland documentary (Blu-ray)
Uncompressed LPCM Stereo 24b/96k
Uncompressed LPCM 5.1 Surround 24b/96k
DTS-HD Master Audio 5.1 Surround 24b/96k