Published on
May 20, 2015
Category
News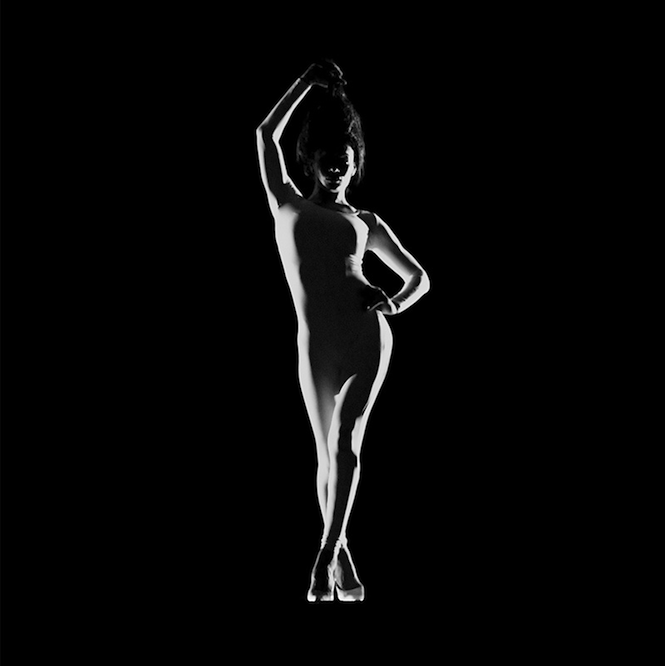 Producer turned visual artist presses hypnotic score of acclaimed film installation Variation FQ on vinyl for the first time.
Presented within the stark black and white aesthetics of Norman Mclaren's 1968 ballet film Pas de Deux, legendary transgender voguer Leiomy Maldonado weaves across the screen with eloquence and poise. Slowed down, her movements are cathartic and accompanied by Shaw's mantra-like piano score, they take on a reverential quality that capture the co-evolution of subculture, gender and dance.
Drawing on his experience as a producer, who released multiple records as Circlesquare on Trevor Jackson's now defunct Output label, Shaw's melancholy soundtrack combines chopped vocal samples and tape looping with all the meditative and reflective grace of the great minimalists William Basinksi and Philip Glass – you can stream a snippet from the piece below.
Of the soundtrack itself Shaw says: "It alludes to classical piano scores for solo variations in ballet, without being as epic or dramatic – just a subtle loop from a moment in one that repeats with very slight changes. Recorded in mono to adhere to the 16mm format, this spell is then broken by wide stereo-spread clipped and pitched vocals samples from Leiomy's most-viewed YouTube compilation video, as well as trance stabs and tape echo that illustrate the film's climax."
Pressed onto heavyweight vinyl, with screen printed cover and inner sleeve artwork, Variation FQ is limited to 300 copies and available to order now from the VF shop.
Watch extracts from the piece in situ in Berlin below.
Jeremy Shaw – Variation FQ – Schinkel Pavillon, Berlin, June 20 – July 21, 2013 from Jeremy Shaw on Vimeo.