Published on
September 13, 2013
Category
News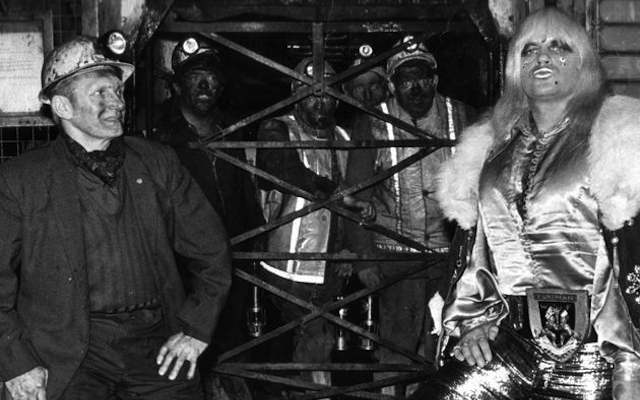 Turner prize winning artist Jeremy Deller to curate exhibition and book All That Is Solid Melts Into Air.
Exploring the fertile connection between the economic and cultural effects of industrialisation across Britain from nineteenth century folk songs to glam and heavy rock in the 70s and 80s, Jeremy Deller has once again turned his attention to the UK's musical heritage for inspiration, curating a book and exhibition that will tour the country over the next twelve months.
All That Is Solid Melts Into Air will tap into an archival reservoir of objects and images from historical paintings depicting factories and forges to oppositional broadsheets, political tracts, poems and popular ballads against exploitation and include works by William Blake and William Morris in order to map the trajectory of working class music culture over the last two hundred years.
The exhibition and accompanying book will pick up where Deller's vision British Pavilion at this year's Venice Biennale "English Magic" left off, for which he enlisted a London-based steel-pan orchestra to cover three tracks from Britain's diverse musical history – Vaughan Williams, David Bowie and A Guy Called Gerald. Released as a 3-track EP by The Vinyl Factory you can find out more about "English Magic" HERE and watch our short documentary about the project HERE.
All That Is Solid Melts Into Air opens on the 12th October at Manchester Art Gallery from which it will tour in 2014, taking in Nottingham, University of Warwick and Newcastle. Click here for more info.
Image credit: Adrian Street and his father, 1973 (photo: Dennis Hutchinson) ©Dennis Hutchinson 2012.