Published on
July 19, 2016
Category
News
Browse the late singer's vinyl shelf.
Jeff Buckley's personal vinyl collection has gone on digital display to the world. The genre-hopping stash, which spans metal, punk and jazz, is a unique insight into the music that influence Grace before his untimely passing in 1997.
Billed as an "interactive music experience," the website is the project of his label, Legacy Recordings and his mother Mary Guibert.
Navigating through Buckley's vinyl shelf with arrows and the alphabet, the site displays the full breadth of his eclectic music tastes, from Duke Ellington ballads and Miles Davis' electric period to Metallica's Master of Puppets and most of the Genesis back catalogue.
Nick Cave and The Bad Seeds, Peter Tosh, Queen and Muddy Waters all have their own sections. As you'd imagine, there's also plenty of Bob Dylan and Joni Mitchell.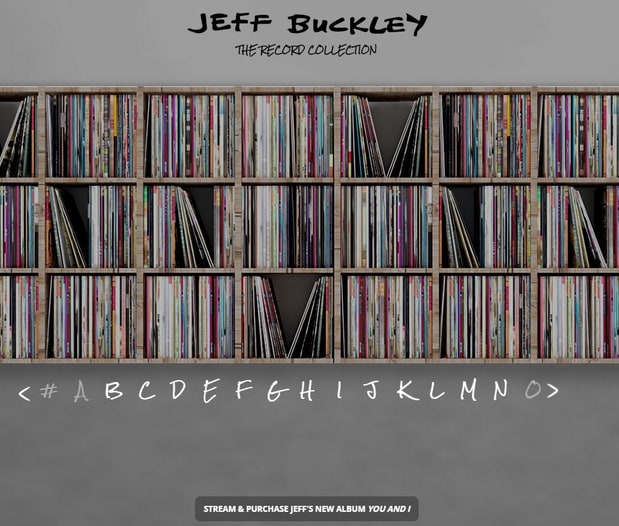 Read next: How Grace sparked the legend of Jeff Buckley and a problematic release legacy