Published on
September 30, 2016
Category
News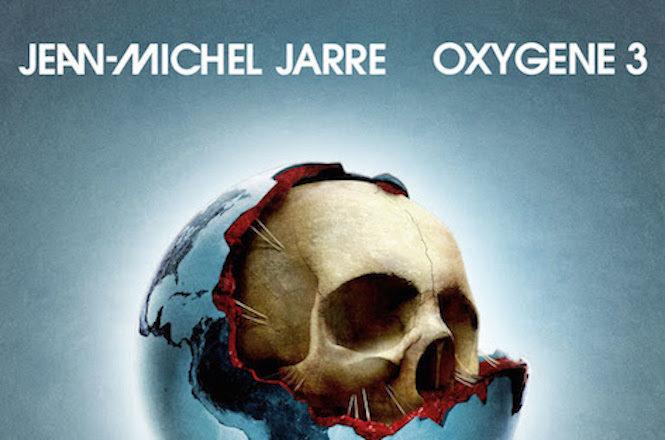 Complete trilogy collected on 3xLP vinyl box set release.
Jean-Michael Jarre has announced his second album of 2016 and the third and final part of his Oxygene trilogy, 40 years after the release of the original Oxygene in 1976.
The French synth master's first seminal work, Oxygene was a huge commercial success and has since gone down as one of the most influential ambient electronic albums of all time. The second part of the trilogy Oxygène 7–13, was released 20 years later in 1997.
Now, during the recording of his last album Electronica Vol 2: The Heart Of Noise, Jarre was inspired to complete the three-part epic in just six weeks:
"I don't necessarily like anniversaries that much," Jarre says. "But when I was recording Electronica, two years ago, I did a piece of music ('Oxygene 19') that made me think about what Oxygene could be if I was composing it today. What made the first Oxygene so different at the time was probably the minimalist aspect, and the fact that there are almost no drums, and I wanted to keep this approach, creating the groove mainly with the sequences and the structure of the melodies only. I did the first Oxygene on an 8-track tape recorder with very few instruments, with no other choice than being minimalist. I tried to keep this minimalist approach for Oxygene 3."
He continues: "When I did the first Oxygène in the vinyl days, I had a structure in mind divided in 2 parts fitting the A&B sides of an album. This time I enjoyed doing the same: one side being darker, the other being brighter. So when I think of it today,Oxygene 3 has actually two sides…"
Jarre has also revisited Michel Granger's classic skull artwork of the original, making a 3D model of the initial design and switching the angle to give it a new feel. As Jarre describes: "The cover artwork became famous, like an ecological warning signal, dark and surreal, evoking both outer space and that of our vital living space: this image, for me, has become inseparable from the music."
Jean-Michael Jarre's Oxygene 3 will be release on vinyl and as part of the complete 3-part Oxygene box set on 3rd December, which will also include a coffee table book. [via RA]
Last year, Jean-Michel Jarre teamed up with The Vinyl Factory to release a trio of collaborative 12″s with Massive Attack, Gesaffelstein and Tangerine Dream.