Published on
July 3, 2017
Category
News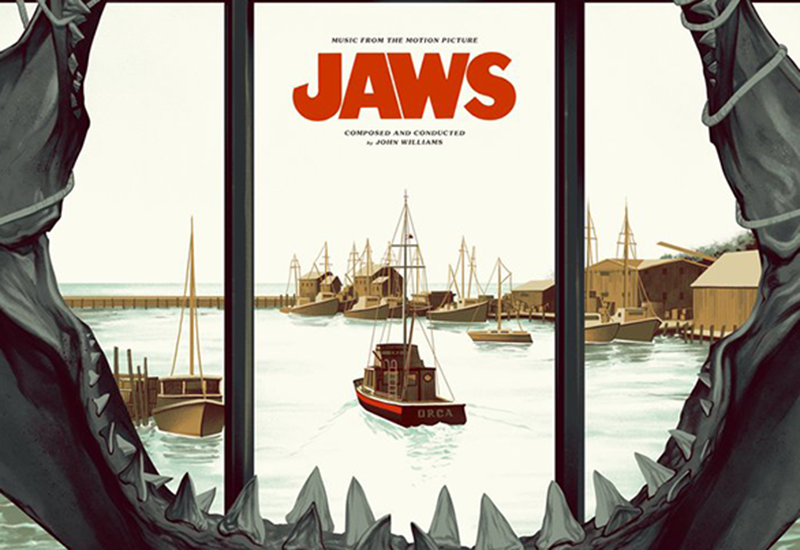 John Williams' 1975 score given the Mondo treatment.
Up there with the most iconic film soundtracks of all time, John Williams' acclaimed Academy Award-winning score to Steven Spielberg's squaloid smash Jaws is getting its first official vinyl release via Mondo.
But wait a minute, we hear you say, the Jaws soundtrack was released on MCA in 1975, has received dozens of pressings, including a reissue on Geffen just two years ago.
All true, but as Mondo clarify, "the Grammy-winning 1975 MCA album was a re-recording," whereas Mondo's new 2XLP edition "presents the entire Academy Award-winning score as composed and recorded for the actual film in its first-ever vinyl release."
How different that is remains to be seen, but what you can be sure of is that this edition has been restored, edited and mixed from the original studio elements by co-producer Mike Matessino, and features Mondo's signature refreshed artwork, this time provided by Phantom City Creative.
Pressed to black and ocean blue vinyl, the soundtrack will ship in late October, although you can pre-order your copy here.