Published on
June 9, 2015
Category
News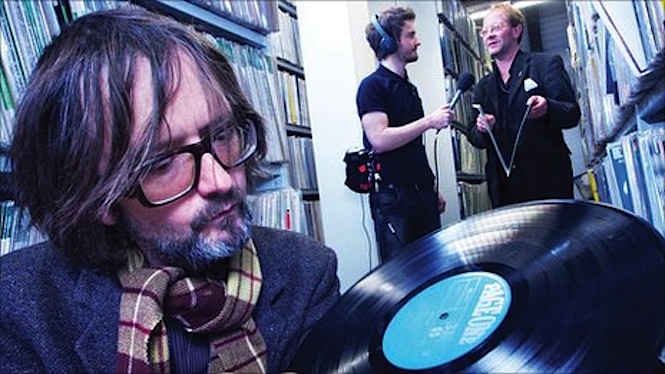 Former Pulp frontman soundtracks his forthcoming Paris exhibition 20 Golden Greats.
Featuring twenty fictional records imagined, designed and drawn by Cocker, the show will be accompanied by an eerie new soundtrack recorded by Cocker with French DJ and producer Pilooski and English harpist Serafina Steer. Centred around the material and spiritual properties of gold, the soundtrack is split into three parts ('Panning For Gold', 'Golden Chains' and 'A Mine Of Information'), elaborating on the exhibition's concern in taking apart the concept of a 'Gold record'.
"It's a way of playing with the machinery of the record industry: for one disk, I imagined I was at Philips, on another, that I was at Motown, or the Island of the 1970s," Cocker said. ""In contrast to the gold record, which is the record industry's way of confirming commercial success, these fans who engage, share an energy, a communal moment that's ultimately not so focused on the band, it's them who symbolise what music means to me."
Available for free at the exhibition, the soundtrack has been pressed as a limited edition run of 1,000 copies.
Click here to find out more about the exhibition, which runs from June 17 to August 28 at the Red Bull Space Paris.
Update: Apologies. Whereas you were previously able to stream the record, the playlist appears now to have been removed.