Published on
October 18, 2015
Category
News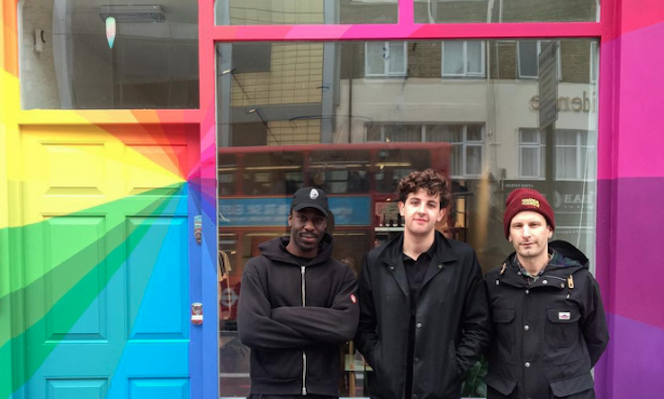 Originally posted on FACT.
After taking their pop-up record shop to New York this summer, Jamie xx and Young Turks have opened a London branch.
Good Times Store London opened yesterday at 73 Kingsland Road, offering selections from Jamie xx's local favourite Kristina Records, a bunch of the records he sampled for his Mercury Prize-nominated album In Colour, some of his own releases (including signed copies) and "other assorted gems", the producer explained on Instagram.
A series of radio shows will be recorded live at the store to be broadcast all week on NTS, with Mica Levi, Oneman and Benji B among the guest hosts.
The shop is open 12-8pm until next Thursday, October 22, and 12-6pm next Friday, October 23.
NTS Radio broadcasts:
Saturday 17th – 6-8pm – Mack + Friends
Sunday 18th – 6-8pm – Mica Levi
Monday 19th – 6-8pm – Melon Magic w/Powell
Tuesday 20th – 6-8pm – Sampha & Lil Silva
Wednesday 21st – 6-8pm – Oneman & Tic
Thursday 22nd – 4-6pm – Benji B & Tic
Friday 23rd – 6-8pm – Young Turks All Stars Shop