Published on
June 11, 2013
Category
News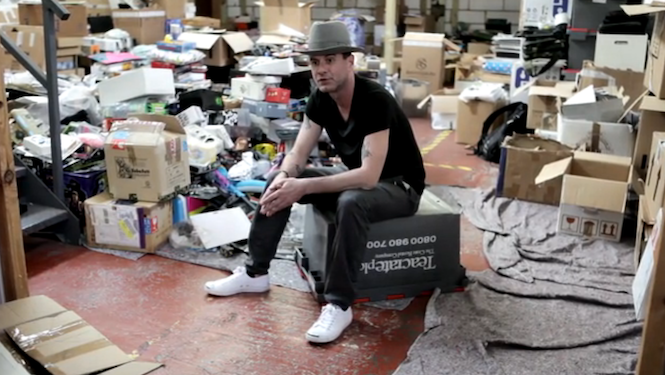 Home of UNKLE, DJ Shadow and DJ Krush, the iconic label will host retrospective exhibition "Urban Archaeology" to mark its coming of age.
Not the first to turn to crowdfunding site Kickstarter for support, Mo'Wax founder James Lavelle has put the call out to fans of the label to help realise their 21st anniversary book and exhibition. Archiving the extraordinary assembly of memorabilia, artwork, toys and personal tit-bits stashed behind lock and key at Mo'Wax HQ, Lavelle hopes to offer an insight into the intimate workings of one of the most influential hip-hop and electronic music labels of the last two decades.
Showing you around his veritable Santa's workshop of merchandise, old gear and original prints, Lavelle and the Mo'Wax crew have set their target at £30,000, first to help fund the restoration of the archive and then to take the exhibition on tour.
Perhaps most famous for DJ Shadow's million-selling sample manifesto Endtroducing, the label became synonymous with underground hip and trip hop culture in the UK, drawing in visual work with Alexander McQueen, Bathing Ape, Futura 2000 (the graffiti artist behind UNKLE's iconic Point Man figure), Massive Attack's 3D and Japanese toy manufacturers Medicom, all of whom worked to create Mo'Wax's iconic aesthetic, set in stone through over 400 covers by in-house graphic designer Ben Drury.
With 37% of the total already reached after just two days, it doesn't look like they're going to have too many problems, but check out the Kickstarter film below anyway for an in-depth peak inside the Mo'Wax lock-up.
Find out how you can donate here and check out FACT.TV as they trawl through Lavelle's record collection.
The Vinyl Factory produced a limited edition vinyl release of UNKLE's When The Night Falls in 2011. Visit our shop for more info.