Published on
June 1, 2016
Category
News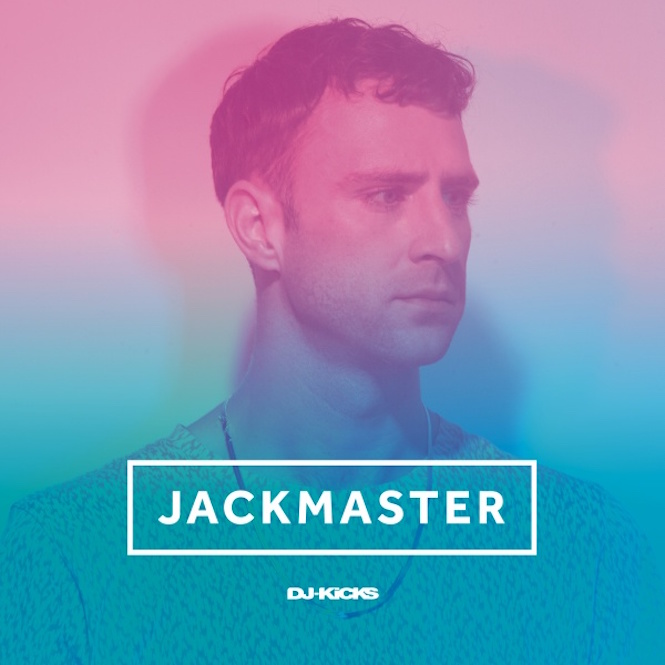 A love letter to Detroit, Chicago and Glasgow.
Update 6/7/16: You can now stream the album here.
Following Moodymann and DaM-FunK, the next episode of DJ Kicks has been curated by Jackmaster. The mix sees him delving deep into his vast record collection to pick out several obscurities and "secret weapons" from his days working at Glasgow's Rubadub – one of our World's Best Record Shops.
Featuring exclusive tracks from Tessela, Alcatraz Harry and Denis Sulta, the mix went through five iterations before being finalised. Other featured artists include Italian techno veteran Lory D, 1080p's LNRDCROY, Mr. G, Basic Channel, Anno Stamm, Mike Dunn and Robert Hood. Find the tracklist below.
The Numbers co-founder ran into trouble recording the mix as he left his computer and record bag in a taxi after DJing on a Caribbean cruise ship and was forced to rethink his approach.
"Once I got to Glasgow I bought a new computer, salvaged what music I could from old machines but most importantly delved deep into my record collection to find some obscure and forgotten bits that would do the CD justice," he writes in a press release.
"I think it's different to what a lot of people would expect from me, but for me it was important to do something honest and something that sets the record straight in a way."
The mix drops on double vinyl on July 8.
Tracklist:
01 LNRDCROY – Freedom for Antboy II
02 Denis Sulta – My Soul Needs Justice
03 Phil Moffa – Centre Of The World
04 X_1 – Happy Hippie Hifi
05 Eliphino – Isabella Road
06 Massimiliano Pagliara – I Am Running All My Drum Machines At Once and Dancing
07 Mike Dunn – The Groove
08 Playground Productionz – Orgy XXX
09 Eli Escobar – Tension (Vinyl Mix)
10 Alcatraz Harry – Ode To Frankfurt
11 Lory D – Deep Acustic
12 Tomahawk – Forever Free
13 Anno Stamm – A Night Out With Therese
14 Denis Sulta – Dubelle Oh XX (Jack's VIP)
15 Konakov – Clnki Part 2
16 Mr. G – Transient
17 Basic Channel – Q1.1
18 Fango – Vena Cava
19 Tessela – Yeah That Lush (Demo Version)
20 Ricardo Villalobos – Logohitz
21 Dean & Deluca – Chapter One
22 Robert Hood – The Pace
23 Overmow – Convultions
[via FACT]