Published on
September 16, 2014
Category
News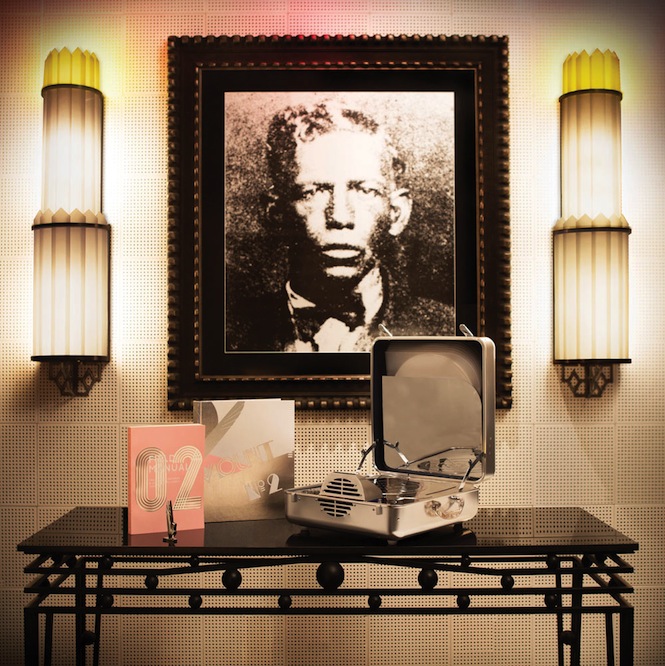 The second and final volume in Third Man Records' survey of America's greatest pre-war blues label pulls no punches.
Last year, Third Man and John Fahey's Revenant Records proudly announced that the first part in their era-spanning Paramount Records retrospective would be housed in a "cabinet of wonder", or to you and me, an oak suitcase filled to bursting with prohibition-era luxuries celebrating America's foundational blues and jazz label.
Now, moving from stained oak to stainless steel, Jack White and his collector-friendly label have unveiled the second part, a polished aluminium and stainless steel cased box set containing six LPs and a sculpted metal USB drive with 800 songs, in a more than self-conscious nod to the burgeoning "Machine Age" Art Deco style that would become synonymous with 1930's America.
Taking over where part one left off, The Rise and Fall of Paramount Records, Volume 2 follows the final five years of thew label between 1928 and 1932, featuring seminal recordings from the likes of Skip James, Charley Patton, Son House and Tommy Johnson, whose 'Alcohol And Jake Blues' made vinyl history last year when the original 78 was bought for a cool $37,100 by a man who already owned a copy.
And like Volume One, this instalment also comes with all the pre-requisite add-ons as standard, including "90+ original hand-drawn ads from the Chicago Defender, a large-format hardcover book telling the label's story via new writing and original images, and an illustrated Field Guide with biographies and recording information for each artist represented in the set."
The Rise and Fall of Paramount Records, Volume 2 (1928-1932) will be released by Third Man Records and Revenant Records on 18th November. Head over to Third Man Records for more info and watch our tour of their infamous, novelty-filled Nashville record store below.