Published on
October 17, 2016
Category
News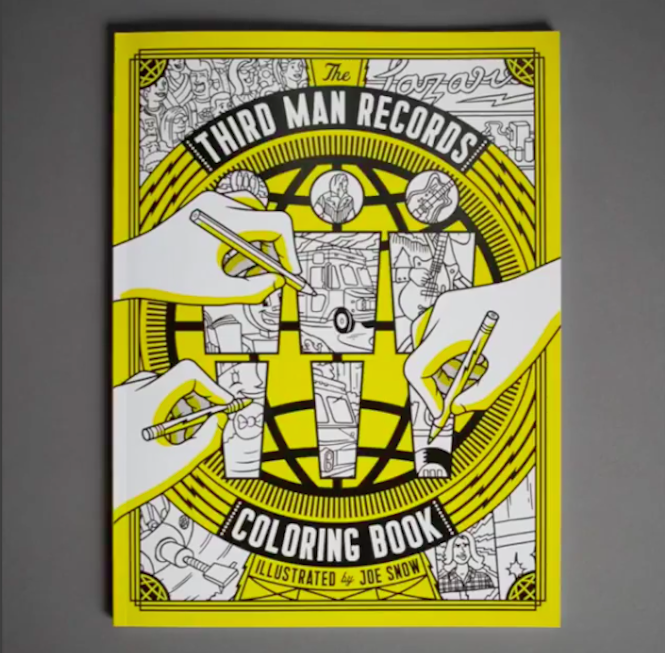 Kids, this is how a vinyl record is made.
Jack White's label Third Man Records has released a colouring book, centring around fictional record company "Manny's Top Tunes" and exploring how vinyl records are made.
The book debuted on Saturday (15 October) at the label's family-friendly fall event at its Nashville storefront, where you can still pick up copies. It's not yet been revealed if it will make it online but check out a brief flip-through of the book via Instagram below.
It's been a busy year for White and Third Man, after turning fifteen and successfully playing the first vinyl record in space.
Last year, Third Man teamed up with Light In The Attic to release a children's turntable and compilation.