Published on
April 4, 2014
Category
News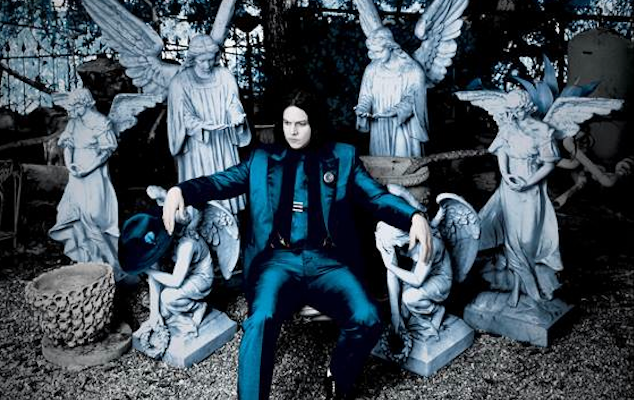 Originally published on FACT.
White's latest Record Store Day stunt may be his most ambitious yet.
While past Record Store Days have seen Jack White experiment with helium balloons, 3 RPM records and antique voice-o-graph booths, this year finds the ex-White Stripe shortening the record release process to one day.
On the morning of April 19, White will play Third Man Records' blue room and record new single 'Lazaretto' "direct-to-acetate." The masters will be rushed to United Record Pressing, who will begin pressing 45s, which will be stuffed into sleeves printed from pictures of the show. The 45s will be brought back to Third Man to sell to fans, and "as long as there are fans in line waiting to buy the single, United will continue to press and deliver them to Third Man to sell. Even if it takes all day."
As is to be expected, tickets are extremely limited and will be exclusively available to Third Man Records Vault to Platinum Members. Head to Third Man's site for more info. Earlier this week, White announced his new album, Lazaretto, due out on June 9 via Third Man / XL.
Watch our video behind the scenes at Jack White's Third Man Records HERE.